Is there a chance that Tim Thomas could play for the Bruins in 2013 Now that the NHL Lockout is over, it's time to start talking and writing about hockey again. For our first topic of the shortened off-season, I present to you a theory brought to me by my good friend Ryan Sullivan. At some point during the fall, when the NHL lockout was getting depressing and we were probably drinking beers and playing EA Sports NHL 13, he brought up the following theory. What if Tim Thomas came back to play for the Boston Bruins in 2013? I didn't believe it at first. The Tim Thomas saga was one of the biggest stories/media created distractions of the 2012 season and playoffs. It all started with Tim Thomas refusing to visit the White House during the Bruins trip to Washington D.C in January because he didn't agree with the policies of president Barrack Obama. Then, during the playoffs on the day off between games three and four in Washington D.C., he visited Freedom Works and fraternized with the employees there. Should not have been a big deal, except for the fact that Freedom Works is associated with the notorious Tea Party, a group that most of the country associates with crazy right-wing policies. After a sub-par post-season by Tim Thomas standards – especially considering how magnificent he was in 2011 – Tim Thomas announced that he was taking a leave of absence from the NHL to take care of what he called "The Three F's", friends, family and faith. Besides from an incident with Chick Fil' A, Thomas has been mostly quiet since and enjoying time in his secret underground bunker in the Colorado Rockies, presumably taking care of friends, family, and faith. Which is where the theory comes into play. Basically, Tim Thomas has spent a lot of time taking care of the "Three F's" during the 100-day lockout. Is it not inconceivable that he might decide that he has had enough time around the wife and kids without hockey on the TV to come back and play for the Boston Bruins in 2013? I did not believe it at first because I felt that Tim Thomas was in for the long haul with his sabbatical. It was not a "half-year" thing. Lockout or not, Tim Thomas was planning on spending the full year hunting and making beef-jerky and venison steaks for his family or whatever the hell he enjoys doing as a mountain man up there. There was also a chance that too many bridges had been burned in Boston with how he "acted out" down the stretch last year and in the off-season. Then I thought about it and the less ridiculous it began to sound. For one, Tim Thomas wasn't signing up for the full 82-game plus playoff schedule that makes up a normal NHL season. At 38, he didn't want to do that which is understandable. Instead, it's only going to be a 48 or 50 game schedule plus playoffs, much less strain on his body. While he has originally signed up to take the whole year off, isn't there a chance he just says "You know what? I'll come play in the shortened season". As for the "burned-bridges" thing, sports fans are notoriously finicky when it comes to the players. It is a "what have you done for me lately business" and a lot of the vitriol against Tim Thomas was because he didn't play very well in the Bruins first round loss to the Washington Capitals. Had he played well and gotten the team at least back to the Eastern Conference Finals or played a ridiculous series in the Eastern Conference Semi-Finals, I don't think anyone would have cared that he was stepping away from the game for a season. If he came back in 2013 and played well? Everyone will be saying "Chick Fil' A? Isn't that place with the delicious fried chicken sandwiches and Oreo milk-shakes?" which by the way, is the only proper response when someone mentions Chick Fil' A. A lot of people are pointing to the $5 million owed to Tim Thomas in 2013 as the reason that the Bruins might use the "amnesty clause" to wipe Thomas off the books and clear some much needed salary from the team currently with the highest pay-roll in hockey. To that I say this. Tim Thomas has gone his entire career making people pay for slights against him. He signs every one of his signatures with "P.P.W", prove people wrong. People in Boston think he is done, the Bruins front-office might think the same thing. So let me ask this. Do Bruins fans really want to amnesty Tim Thomas, have him come back with a team in the Eastern Conference that may be a goalie away from contending – Tampa Bay perhaps – and making the Boston Bruins play with a 2011-esque playoff run? I don't think they do, and I don't think the Boston Bruins do either. More than likely, the Tim Thomas saga will end in Boston with a amnesty of his contract, but I for one feel there is a real opportunity for Tim Thomas to suit up in his number 30 sweater and play for the Boston Bruins in 2013.
Original Story:
http://www.bostonsbettah.com/?p=5556
MORE FROM YARDBARKER
Bruins News

Delivered to your inbox

You'll also receive Yardbarker's daily Top 10, featuring the best sports stories from around the web. Customize your newsletter to get articles on your favorite sports and teams. And the best part? It's free!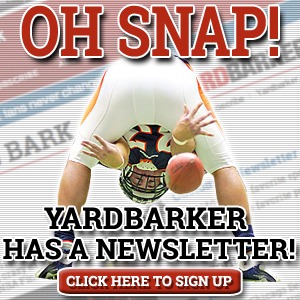 Latest Rumors
Best of Yardbarker

Today's Best Stuff

For Bloggers

Join the Yardbarker Network for more promotion, traffic, and money.

Company Info

Help

What is Yardbarker?

Yardbarker is the largest network of sports blogs and pro athlete blogs on the web. This site is the hub of the Yardbarker Network, where our editors and algorithms curate the best sports content from our network and beyond.