Found September 22, 2012 on Kukla's Korner:
Given the tone of Red Wings VP Jimmy Devellano's comments about players being little more than cattle grazing at the owners' ranches, this isn't surprising, per the CP's Chris Johnston: The NHL has fined the Red Wings for Jim Devellano's "cattle" remark earlier this week. — Chris Johnston (@reporterchris) September 22, 2012 From Bill Daly, re: Red Wings fine: "Such comments are neither constructive nor helpful to the negotiations." — Chris Johnston (@reporterchris) September 22, 2012 I doubt that we'll find out how much the Wings were fined, but I'd guess that it was a four or five-digit number. Update: Via RedWingsFeed: wow RT @russostrib: #redwings fined undisclosed amount for Jim Devellano's players are "cattle" comment — Red Wings News Feed (@RedWingsFeed) September 22, 2012
Original Story:
http://kuklaskorner.com/tmr/comments/...
THE BACKYARD
BEST OF MAXIM
RELATED ARTICLES
The NHL has fined Detroit Red Wings senior vice president Jim Devellano for an interview he did this week about the lockout. NHL Deputy Commissioner Bill Daly says in a statement Saturday that the league and team agree Devellano's comments were not appropriate, authorized or permitted under NHL bylaws. Devellano was quoted by the Island Sports News, saying his solution to end...
Jim Devallano, the Detroit Red Wings' Senior Vice President, was fined by the NHL on Saturday for comments that he made in an interview earlier this week. In an interview with Island Sports News, Devallano shed some light on the lockout and gave his opinion on some of the contracts that were handed out in the offseason. "It's very complicated and way too much for the...
Via RedWingsFeed, long-time Red Wings team physician John Finley has released a book chronicling his remarkable 46-year tenure with the Wings, called Hockeytown Doc, a Half-Century of Red Wings Stories, from Howe to Yzerman, and the Birmingham Eccentric's Jay M. Grossman sat down with Finley recently to ask about some of his many memorable moments stitching up the toughest athletes...
Via RedWingsFeed, Finnish talboid Iltahleti is reporting that Red Wings forward Valtteri Filppula is flying back to Finland from the U.S., and Ilitahleti states that Filppula will begin practicing with Jokerit Helsinki of the SM-Liiga on Saturday and Sunday. He'll presumably sign a contract with the team in short order. Also: Aftonbladet and Expressen are reporting that the...
The Detroit Red Wings were fined $250,000 for comments made by senior vice president Jim Devellano regarding the lockout, according to The Sporting News. Devellano told Island Sports News earlier this week that players should take the owners' proposal of 43 percent of the league's revenue instead of the 57 percent they currently get. "The owners can basically be...
Amongst this afternoon's Red Wings-related news: If you missed it, Valtteri Filppula signed a lockout contract with Jokerit Helsinki of the Finnish SM-Liiga; And in case you haven't already figured it out, the NHL's cancelation of preseason games yielded an indefinite "delay" in the holding of training camps, and the Free Presss (no author cited) reports...
Well, Red Wings fans, if you ever wondered whether the team's ownership or front office supports the lockout, VP Jimmy Devellano sprung to Gary Bettman's defense while speaking to the (Victoria, British Columbia) Island News's Scott Harrigan--before suggesting that the players' rejection of the owners' CBA proposal is nothing less than an "ungrateful&quot...
On "no training camp" morning, members of the Red Wings' coaching and player development departments did head to Traverse City to hold a youth hockey clinic at Centre Ice Arena, as chronicled by RedWingsTV, and at this point, being able to report some sort of positive news is a welcome relief and a source of hope:   The Wings' Twitter account illustrated...
I'm about to engage in a significant amount of paraphrasing due to foreign-language fun: On Sunday afternoon, CSKA Moscow held a joint press conference to formally introduce Red Wings forward Pavel Datsyuk and Philadelphia Flyers goalie Ilya Bryzgalov as members of the team. CSKA's website posted a photo gallery from the event, a 13:27 YouTube clip (in Russian) of the Q...
This woudl usually be part of an "afternoon report," but with the news regarding the latest Red Wings' European player movement and the Grand Rapids Griffins' training camp receiving their own entries, this is a stand-alone: As the Plymouth Whalers open their season tonight and offer Wings fans the opportunity to watch an OHL powerhouse, the vast majority of Wings...
The Island News's Scott Harrigan's interview with Red Wings VP Jimmy Devellano's been tossed around like a hot potato, with each and every person who's re-listed it treating Devellano's inflammatory comments regarding players as "cattle" who are generously allowed to graze at the owners' "ranches," his allusions to collusion on NHL owners...
Aww, this is downright cute, especially given that, as noted this morning, Jimmy Devellano wants to pat every NHL fan on the head and let us know that while the economics of the game are far too hard for our wee little brains to understand, the owners are gonna fix the good old hockey game again, this time, for good, and that we can go and watch other hockey games until the NHL&...
Red Wings News

Delivered to your inbox

You'll also receive Yardbarker's daily Top 10, featuring the best sports stories from around the web. Customize your newsletter to get articles on your favorite sports and teams. And the best part? It's free!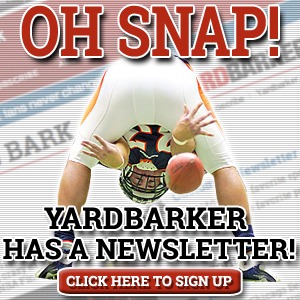 Latest Rumors
Best of Yardbarker

Today's Best Stuff

For Bloggers

Join the Yardbarker Network for more promotion, traffic, and money.

Company Info

Help

What is Yardbarker?

Yardbarker is the largest network of sports blogs and pro athlete blogs on the web. This site is the hub of the Yardbarker Network, where our editors and algorithms curate the best sports content from our network and beyond.