Carl Hagelin's metrics show he will come around. Around here, we like to use some advanced metrics –in addition to the eye test– to analyze how the Rangers are performing from a defensive standpoint. We use quality of competition, offensive zone starts, and RCorsi, all at even strength. Relative Corsi (RCorsi) is a stat we like to use here to measure puck possession. A positive number shows more shots directed at the opposition's net while a player is on the ice, and a negative number shows more shots directed at the Rangers net. It's not a perfect stat, but it does put a measure to puck possession and defensive ability. While we are victims of small sample size this early in the season, it's worth noting that Rick Nash is a monster when he is on the ice. He has a very wide margin on RCorsi compared to the rest of the forwards. His linemates (Marian Gaborik, Brad Richards) are numbers two and three on the RCorsi leaders, which shouldn't be much of a surprise. But it's the way they are deployed that may surprise a few: QoC Rcorsi Ozone Nash -0.267 13.9 73.1% Richards -0.294 8.8 71.1% Gaborik -0.333 7.9 71.1% Hagelin 0.084 6.0 61.2% Boyle -0.27 3.9 55.4% Stepan 0.129 -2.7 50.0% Callahan 0.059 -6.0 41.8% Rupp -0.339 -7.5 33.3% Pyatt -0.052 -10.1 33.3% Halpern -0.112 -13.8 21.1% What this table shows is that yes, Nash, Richards, and Gaborik are monsters on the ice from a RCorsi perspective, but it's easy to have absurd numbers when you are starting over 70% of your shifts in the offensive zone. Another person to focus on here is Taylor Pyatt, who is still one of the Rangers better players despite starting just 33% of his shifts in the offensive zone. His RCorsi shows that he may not be the puck possession monster that Nash is, but Pyatt is at least capable in his own end and is contributing offensively. The one person that really stands out here is Carl Hagelin. Hagelin is –at the moment– facing the toughest competition among all forwards, but yet still has a positive RCorsi. He's not being used in a defensive role like Callahan, Rupp, Pyatt, or Halpern, but his numbers still suggest that his slow start will be a thing of the past very soon. As for the defense, the numbers show something we've been saying all along: Stu Bickel is having a lot of trouble, and probably shouldn't be in the lineup. QoC Rcorsi Ozone Del Zotto -0.257 -4.6 70.4% Staal -0.191 -6.1 67.1% Stralman -0.243 10.2 52.3% Bickel -0.434 -22.6 50.0% Girardi -0.03 -2.6 45.2% McDonagh 0.012 1.0 42.7% Focusing on Bickel, he is facing the easiest competition, he's not being used primarily in a defensive role, but his RCorsi shows he just isn't doing anything right. He's starting half of his shifts in the offensive zone against the bottom of the barrel, and he still can't maintain possession of the puck. This is something we've known for a while. What is interesting is the fact that MDZ is being sheltered the way he has been. He's been starting 70.4% of his shifts in the offensive zone. Del Zotto hasn't been a liability defensively, but that negative RCorsi is a little bit more damning then one might think. With that QoC and OZone start percentage, you would expect the RCorsi to be along the lines of Hagelin. That said, only Ryan McDonagh has a positive RCorsi, so maybe it's just a small sample size that is really skewing the numbers here. Regardless, the OZone start, for both forwards and defensemen, illustrates how Torts is going to be utilizing his forwards this season. He's going to be riding his big three forwards and Del Zotto offensively, and putting Girardi and McDonagh against the top competition on a nightly basis. Par for the course it seems. Tweet
Original Story:
http://www.blueseatblogs.com/2013/02/...
MORE FROM YARDBARKER
Rangers News

Delivered to your inbox

You'll also receive Yardbarker's daily Top 10, featuring the best sports stories from around the web. Customize your newsletter to get articles on your favorite sports and teams. And the best part? It's free!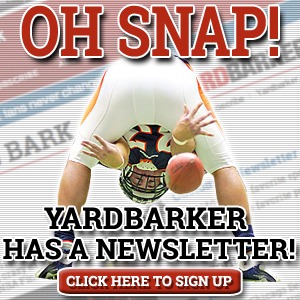 Latest Rumors
Best of Yardbarker

Today's Best Stuff

For Bloggers

Join the Yardbarker Network for more promotion, traffic, and money.

Company Info

Help

What is Yardbarker?

Yardbarker is the largest network of sports blogs and pro athlete blogs on the web. This site is the hub of the Yardbarker Network, where our editors and algorithms curate the best sports content from our network and beyond.