That's how The Province newspaper described last night's Vancouver Canucks 2-0 loss to the Los Angeles Kings: Beyond belief. But that's the beauty of the playoffs. Anything can happen. It was expected the Canucks would go into this series against the 8th-seeded Kings with a competitive advantage based on momentum, overall skill set, and home ice advantage. The Canucks struggled to tame the Chicago Blackhawks last year in the first round. And, this year, the Kings are exposing the Canucks at a faster rate. From the Province: 
Over the last 40 or so springtimes, Vancouver Canucks' fans have been preconditioned to expect a certain amount of unpleasantness and as they contemplated their team's prospects in 2012, they were likely aware further trials awaited. But this? This? Even in their darkest moment, the most tortured member of the faithful couldn't have conceived of this.
While it appears the Canucks had a good even-strength game last night, the opposite can be said about the Kings, who found ways on the special teams. Rich Hammond interview of Darryl Sutter via L.A. Kings Insider:
"We have to play a certain style to be successful. We're not going to trade chances with that hockey team over there, that's for sure, and come out of it. Quite honestly, and I'm not saying this because we're up two-nothing or because we won the game, but we didn't really play that well. We took three bad penalties, and 5-on-5 we weren't that strong on the walls. We didn't do a very good job against their defense. We were a little better on faceoffs than we were in Game 1, but there were lots of areas that we can get a whole lot better at.''
The Canucks and Kings will trek down to Los Angeles for Game 3 tomorrow evening. Here's what Darryl Sutter said on moving forward:
"Well, we don't have much time between games. The way the series is, we travel and then play again, and then we have some (down) time. We try to keep a real tight handle on playing one game at a time. You very easily could be going home down two (games). You could be going home tied. There's really not much difference. You don't get much out of winning two games.''
Should Vancouver fans panic? Can the Canucks turn the tide, or is the momentum shift too much to overcome?   Matthew Wilson is editor of Center Ice Chat. Follow him on Twitter @Mattjw24. Be sure to also Like us on Facebook and to Follow our Tumblr page. If you'd like to contribute, or appear as a guest columnist, please email us at CenterIceChat@gmail.com.
Original Story:
http://www.centericechat.com/2012/04/...
MORE FROM YARDBARKER
NHL News

Delivered to your inbox

You'll also receive Yardbarker's daily Top 10, featuring the best sports stories from around the web. Customize your newsletter to get articles on your favorite sports and teams. And the best part? It's free!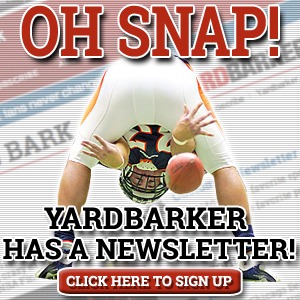 Latest Rumors
Best of Yardbarker

Today's Best Stuff

For Bloggers

Join the Yardbarker Network for more promotion, traffic, and money.

Company Info

Help

What is Yardbarker?

Yardbarker is the largest network of sports blogs and pro athlete blogs on the web. This site is the hub of the Yardbarker Network, where our editors and algorithms curate the best sports content from our network and beyond.