ST. LOUIS David Perron watched teammates shuffle past him in a walk from their bench to a tunnel. Organ music played, and the Chicago Blackhawks gathered on the ice for a postgame celebration. Nearby, the St. Louis Blues winger who returned to the lineup after a serious head injury tapped goalie Brian Elliott with his stick. Perron was the last Blues player to turn his back on the ice. Ninety-seven games had passed since San Jose Sharks center Joe Thornton slammed him in the head with a right shoulder and caused a concussion. Perron walked toward his locker room after the Blackhawks' 5-2 victory, eager to continue a recovery. "We've got to move on," Perron said. "I can slowly turn the page, and it's obviously going to take a lot more games for me to get used to the tempo." Perron took the first step in doing so Saturday at the Scottrade Center, scoring a goal in 19 minutes, 5 seconds of playing time in the Blues' second loss to a Western Conference rival in as many days. The game's speed did not surprise him, but he said he overcame some nerves. His return meant a chance to move beyond an injury that changed the arc of his promising career. A buzz surrounding Perron's return was felt before the puck was dropped. Less than 30 minutes prior to the game's start, there was a large ovation when his picture was shown on a videoboard announcing his return. Later, during starting lineups, a roar from the 19,150 in attendance drowned the PA announcer's call of, "Let's welcome back David Perron." Perron's goal early in the first period gave the crowd more reason to cheer him. Center Patrik Berglund found Perron in open space to the right of goalie Ray Emery. Perron slipped a shot into the net 6:21 into the game to give the Blues a 1-0 lead, and teammates swarmed him near the glass. "I think I'm pretty patient with the puck," Perron said. "I knew (Blues winger Matt D'Agostini) was in the way if I shot it right away, it's either a save or it hits him in the leg. So I tried to take as much time as I could to put it in." The goal helped ease Perron back into play after a long time away. On Nov. 4, 2010, Thornton struck Perron at the Scottrade Center after exiting the penalty box. Perron fell to the ice face-first, and he remained motionless in the seconds after the contact. But Perron returned against the Sharks that day and scored his fifth goal of the season. His absence did not begin until he was scratched prior to a contest against the Boston Bruins on Nov. 6 after experiencing headaches. Perron fought concussion symptoms in the following weeks. Playing video games made him dizzy, and he suffered headaches while driving. Thornton, winner of the Hart Trophy for the 2005-06 season, was suspended for two games and was fined a little more than 77,400. Perron's injury became part of a larger concern about concussions in the NHL. In September, Perron was cleared for physical activity but did not participate in on-ice activity until a month later. In late November, he received permission to participate in full-contact drills. "He's a very patient player," Blues defenseman Kevin Shattenkirk said of Perron. "As far as the power play goes, he's going to be someone who can help us out there. He's very skilled and smart." After the game, Perron stood with his hands on his hips near his stall and said had to calm himself Saturday before he was able to show those traits. He awoke with nervous energy, and he said his drive to the arena and time in warm-ups kept him on edge. He started to relax, he said, only after he scored the early goal. Perron's return strengthens a lineup that has played well under new coach Ken Hitchcock. Entering Saturday, the Blues were 8-1-3 since the former Columbus Blue Jackets coach replaced Davis Payne on Nov. 6. Hitchock set a franchise record for the best 10-game start in Blues history, going 7-1-2 to top Joel Quenneville's 7-3 record from the 1996-97 season. Hitchcock is eager to see Perron's continued growth within the organization. Perron was selected 26th overall in the 2007 NHL Entry Draft. He had a career-high 50 points with 15 goals and 35 assists during the 2008-09 season. His career-best 20 goals occurred during the 2009-10 campaign, and he earned seven points in 10 games last season before the concussion. "He's going to really help us," Hitchcock said. "As long as he had energy (Saturday), he was playing. At times, he was the best player on the ice for both teams." About 40 minutes after he left the ice Saturday, Perron wore a dark gray suit and approached a small line of fans in a hallway outside the Blues' locker room. He signed a Blues hat and posed for a picture with two young girls. Feet away, a middle-aged man said, "Glad to have you back." Perron turned to the fan and said, "Thank you." His comeback was complete, but a recovery is still a work in progress.
Original Story:
http://www.foxsportsmidwest.com/12/04...
MORE FROM YARDBARKER
NHL News

Delivered to your inbox

You'll also receive Yardbarker's daily Top 10, featuring the best sports stories from around the web. Customize your newsletter to get articles on your favorite sports and teams. And the best part? It's free!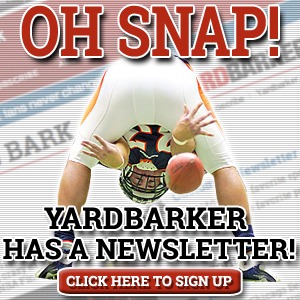 Latest Rumors
Best of Yardbarker

Today's Best Stuff

For Bloggers

Join the Yardbarker Network for more promotion, traffic, and money.

Company Info

Help

What is Yardbarker?

Yardbarker is the largest network of sports blogs and pro athlete blogs on the web. This site is the hub of the Yardbarker Network, where our editors and algorithms curate the best sports content from our network and beyond.