Found January 07, 2013 on NorthWest Sports Beat:
I Feel Like Gary Cheevers (Stitch Marks on my Heart) …And we're back. After staring into the abyss of a long cold winter with no hockey, we finally have something to live for again. Canucks Hockey is here again, a mere eight months after the Los Angeles Kings lifted the Stanley Cup. And now it gets interesting. Rosters that were configured a lifetime ago now have under two weeks to hit the ground running in a shortened season where, especially considering the parity of the past few years, every game will matter. The stakes are high, the anticipation higher, and when it's all over in June it could be one of the most exciting seasons in recent memory. I can't wait. So as the Canucks hit the ice at UBC to get their legs back and up to speed, let's do the same and figure out what exactly the Canucks have in 2013 and the major pressing issues, because we can finally debate on-ice topics now and forgot about the whole messy business part. I'm so happy. 1. Something needs to be done with Lu So what happens? Roberto Luongo told the Toronto Sun that he gave Mike Gillis "the green light" to do whatever he had to do, which could mean he'll go anywhere or he'll go anywhere on his shortlist or anything really. Nucks brass have always been on the record saying they would be fine with another 1A/1B situation. Nothing is happening until the CBA is officially ratified, which will probably happen Wednesday. If nothing happens between then and opening day, well the Canucks have always been on the record saying they would be fine with another 1A/1B situation. Of course, there's also the much rumoured already agreed upon trade with Toronto. We'll see what happens now that something can actually happen. And we'll definitely debate the return because Luongo's is a price tag that no one can seem to pin down. A very complex man, him. 2. Ryan Kesler's shoulder is still locking him out Ryan Kesler's summer surgeries were a pretty sweet deal back during the lockout when it allowed him to still collect his paycheque, but now that we're doing that hockey thing again it looks like his continued rehab was legit and not some kind of fraudulent scheme. He leaves a giant hole in the middle of the second line that might influence the assets returned in a Luongo trade. If not, it's up to Maxim Lapierre to battle Jordan Schroeder in the couple of hours that a shortened training camp will hold. Remember last year when Kesler missed a month and a bit and it wasn't a huge deal? It's a bigger deal when we're dealing with a season this short. Solving this problem could make or break the season. 3. Is the Northwest clinched before the season starts again? The safest divisional lock in hockey got a lot more interesting, in that there's a good chance one of the other four teams in the Northwest actually makes the playoffs. Colorado and Calgary aren't horribly improved, but a new year is a new year. Minnesota went out and spent so much money last summer on two players that it was the main factors towards why the owners cried poor when the locked out the league. Edmonton has its young talent chomping at the bit fresh from the AHL or the World Juniors and that Schultz guy was putting up Bobby Orr numbers in the minors. The shortened schedule also means a lot more divisional games, so the strength of the Northwest will be another determining factor in the Canucks' success. 4. Contract buy-outs The new CBA will allow teams to buy out two contracts without counting against the cap in the upcoming offseason. Two names come to mind in Vancouver. The first is Keith Ballard, who has struggled mightily in his time as a Canuck, and is certainly not living up to his $4.2 mill cap hit. This is a big year for Alex Edler. He's worth a buy-out and re-sign at a more reasonable price, if not the opportunity to start somewhere fresh. The second is Roberto Luongo, whose long-term contract has been somewhat of an albatross in his trade negotiations. I can't imagine that if Gillis can't move Luongo this season he'll be comfortable buying him out and letting him go for free but I can imagine a buy-out followed by a sign and trade. Luongo has been a class act during this whole drawn-out ordeal, and I imagine he wants to maximize his return for the franchise he loves. 5. What becomes of Alex Edler? A number of players heading into free agency in 2013 were locked up in the days leading into the lock-out. Alex Edler was not one of them. The Swedish rearguard has been held as the key to Stanley Cup success for the past few years in that the Canuck need him to be a Lidstrom-lite number one guy. He's shown that in spurts, and suitably replaced Ehrhoff on the powerplay last year, but he still lacks some of that nasty edge that can win those battles in the playoffs. This is a big year for him, heading into unrestricted free agency, and his fortunes are closely tied to the Canucks. Bonus question: How much money do you throw at him and at what point this season do you do it? CLICK HERE TO CHECK OUT THE CANUCKS CLUBHOUSE TODAY AT NWSPORTSBEAT!
Original Story:
http://www.nwsportsbeat.com/canucks/v...
THE BACKYARD
BEST OF MAXIM
RELATED ARTICLES
Let's drop the puck, finally The NHL and NHLPA have reached a tentative deal on a new collective bargaining agreement and the race to get home for training camp is already underway. As the NHL and its players snap back to business as usual the major aspects of a new deal have already begun to surface, and many of those changes have specific implications for the Canucks. The Cap...
The Lockout is over! Saturday night after a marathon 16 hour bargaining session, the NHL and the NHLPA came to an agreement on a new 10 year collective bargaining agreement.  I can't imagine it was easy. I don't like being around my own friends or family for 16 hours. Can you imagine being around people you hate for that long? Either way, the end of the lockout spells good news...
In Gillis we trust? It didn't take long to get back into mid-season hockey debating. Not long after the new CBA deal was announced, news broke that the Canucks were interested in giving much-maligned defenceman Cam Barker a tryout at camp. It's, to say the least, perplexing. Gillis has a long history of these tryouts (Owen Nolan, Manny Legace, Steve Begin etc) as a small loophole...
ESPN's Pierre LeBrun has released a second set of nuts-and-bolts information about the new collective bargaining agreement, and there's a strange twist to what he's calling the "Luongo Rule"--a.k.a. punitive penalties retroactively imposed upon teams that issued "lifetime" contracts to retain their own players, especially if said players are eventually...
Roberto Luongo figures to be on the move at some point, and the Maple Leafs could still be in play. Luongo has been the subject of trade rumors for some time now, with Cory Schneider taking over as the Canucks' No. 1 goaltender. The latest team to be linked to the three-time All-Star is the Leafs, who happened to fire general manager Brian Burke on Wednesday. But while Luongo has...
((HT: Sportsnet.ca)) Brian Burke has never been one to want to bring Roberto Luongo into Toronto from Vancouver. Dave Nonis, from his time out west, would make such a deal... While waiting for that to happen, it appears that Burke got booted upstairs for a Special Consultancy for the remainder of his contract and Nonis is now the new guy in charge of Randy Carlyle's team...
By Tomy Ambrogio (@SNTonyAmbrogio)   Why was Brian Burke fired? Plenty of reasons are out there, such as: - He was reluctant to acquire Roberto Luongo in a trade with Vancouver, as Sportsnet has reported? - The team has a large payroll, and have never been in the playoffs during Burke's time as GM? - The Phil Kessel trade haunts the Leafs and will continue to do so for years?...
CBC's Elliott Freidman says the new CBA doesn't hurt Roberto Luongo James Mirtle explains the NHL's salary cap could hit $90-million CapGeek.com tells us Rostislav Olesz would have a $2.25M cap hit if buried in Rockford this year. They also … Continue reading →
from Damien Cox of The Spin, Shocking in that there were no rumours it was going to happen, and the timing is downright bizarre, with the 113-day lockout having just ended and the season set to start Jan. 19. Why throw the entire organization into flux now? But not shocking because of all the rumblings on the street. The guess is here is Burke was fired for one of two...
  Executive Vice President and CEO of Maple Leaf Sports Entertainment (MLSE), Tom Anselmi (right) welcomes the new general manager of the Toronto Maple Leafs, Dave Nonis (left) after Brian Burke was fired earlier today. It is with no surprise that the Toronto Maple Leafs fired general manager, Brian Burke when you consider the fact that the team have missed the playoffs throughout...
NHL News

Delivered to your inbox

You'll also receive Yardbarker's daily Top 10, featuring the best sports stories from around the web. Customize your newsletter to get articles on your favorite sports and teams. And the best part? It's free!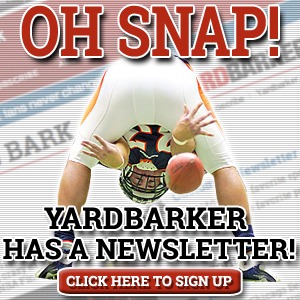 Latest Rumors
Best of Yardbarker

Today's Best Stuff

For Bloggers

Join the Yardbarker Network for more promotion, traffic, and money.

Company Info

Help

What is Yardbarker?

Yardbarker is the largest network of sports blogs and pro athlete blogs on the web. This site is the hub of the Yardbarker Network, where our editors and algorithms curate the best sports content from our network and beyond.