Found April 04, 2013 on Sportress of Blogitude:
In about one of the most adorable things you will ever see, Makenzie Roskwitalski, a five-year-old girl and obvious fan of Sidney Crosby, sent the Pittsburgh Penguins superstar a priceless letter to boost the player's spirits after he had his jaw fractured when he was drilled by a puck in the face during a game last weekend. Along with the fractured jaw, Crosby, who according to recent reports, cannot speak and is on a liquid diet, also lost several teeth, something that concerned young Makenzie and was addressed in the cutest manner possible in her letter, written on green paper with excellent penmanship for a little girl. The note reads, "Sidney Crosby, I am sorry you got hit by a puck. I hope the tooth fairy brings you a dollar." Aww… Via ESPN's Facebook page, by way of Larry Brown Sports: How sweet! Makenzie's mother, Wendy Roskwitalski, notes in the Facebook page's comments section that "The back said From Makenzie… Her name was to long for the front," and that her daughter "a...
Original Story:
http://www.sportressofblogitude.com/2...
THE BACKYARD
BEST OF MAXIM
RELATED ARTICLES
Going into trade deadline day today you would be hard pressed to find a deeper roster than that of the Pittsburgh Penguins. Their first two lines could fill an All-Star team.  Penguins GM Ray Shero added yet another player to the Penguins and once again did it without losing a roster player only a conditional 6th or 7th round pick. 30 year old, 5'11 left wing, Jussi Jokinen...
The Pittsburgh Penguins grabbed Jussi Jokinen from Carolina at the trade deadline, hopeful that the smooth-skating forward could fill in while superstar Sidney Crosby recovers from a broken jaw. Jokinen certainly borrowed a page from Crosby's flair for the dramatic in his Penguins debut, scoring in regulation and then adding the only tally in the shootout as Pittsburgh edged...
The Rangers fell tonight to the Pittsburgh Penguins by the score of 2-1 in a shootout. For a box score, click here. Three points out of four in the home and home against Pittsburgh? Sign me up!! Still, tough luck loss tonight, Rangers absolutely deserved to win. Only Fleury prevented tonight's game, especially in the third period, from turning tonight into a repeat of...
It simply may be a coincidence that the Pittsburgh Penguins have dropped both games without injured captain Sidney Crosby following their impressive 15-game winning streak. The New York Rangers, meanwhile, hope it's more than just happenstance that they played so well with their newest additions. Pittsburgh looks to get back on track while preventing playoff-hopeful New York...
There was a collision in front of Fleury late in the second period. He somehow lost his glove. But that didn't phase him: Almost wish a puck would have got through to see him make a save with his barehand. But that also could have meant a broken hand, so glad it didn't happen.
  As if the Pittsburgh Penguins needed another way to win games. Today the Penguins have acquired Carolina Hurricanes shootout specialist Jussi Jokinen for a conditional draft pick. As part of the deal, the Hurricanes will most likely retain some of Jokinen's salary. If they didn't have to, the Penguins would have likely just claimed [...]
Pittsburgh Penguins (28-9-0) @ New York Rangers (17-15-3) NBCSN - 7:30 pm/et Madison Square Garden - New York City, NY The first of a home-and-home between the Pittsburgh Penguins and the New York Blue Jackets. The Pens look to start a new streak tonight while New York is fighting for its playoff life. Mark Eaton is sick and won't play. Also, the Pens...
TONIGHT'S GAME The Rangers will face-off against the Pittsburgh Penguins tonight at Madison Square Garden (7:30 p.m. — TV: NBC Sports Network; Radio: 970 The Apple), to begin a home-and-home set. The Blueshirts currently rank third in the Atlantic Division standings, and rank eighth in the Eastern Conference, with a record of 17-15-3 (37 pts). [...]
Before I say what I am about to say, let me preface it by saying that I am being the Devil's advocate.  What I am about to suggest may very well happen, but I could very well be wrong too.  Therefore, without further ado, The Chicago Blackhawks or Pittsburgh Penguins will not win the Stanley Cup. In a shortened year in which these two teams have absolutely dominated the league...
The New York Rangers (17-15-3) host the Pittsburgh Penguins (28-9-0) at Madison Square Garden starting at 7:30 p.m. For a preview go to Yahoo! Sports. Rangers Game Notes TV: NBC Sports Network; Radio: The Apple (AM 970), XM 212 Live Stream (Don't click on ads in stream, may download virus): http://www.firstrow1.eu/watch/178551/1/watch-new-york-rangers-vs-pittsburgh...
The trade deadline has passed and the shortened NHL season is closing in on its last few weeks. With that in mind, The Instigators gave fans their picks for the respective Eastern and Western Conference champions. Although many may view Jack Edwards as a "homah," Jack likes the Pittsburgh Penguins out of the East and the darkhorse Minnesota Wild out of the West. Jack likes...
All good things eventually come to an end. In the case of the Pittsburgh Penguins, their winning streak failed to reach 16 games as the Buffalo Sabres won at home by a score of 4-1. Now that their streak is officially a thing of the past, it's time to look back and marvel at what the Penguins were able to accomplish. Hockey analysts and fans will surely debate which streak...
Penguins News

Delivered to your inbox

You'll also receive Yardbarker's daily Top 10, featuring the best sports stories from around the web. Customize your newsletter to get articles on your favorite sports and teams. And the best part? It's free!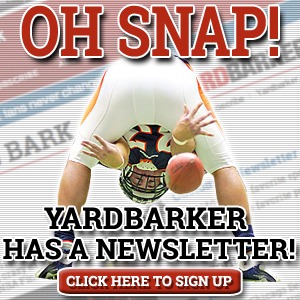 Latest Rumors
Best of Yardbarker

Today's Best Stuff

For Bloggers

Join the Yardbarker Network for more promotion, traffic, and money.

Company Info

Help

What is Yardbarker?

Yardbarker is the largest network of sports blogs and pro athlete blogs on the web. This site is the hub of the Yardbarker Network, where our editors and algorithms curate the best sports content from our network and beyond.