This week's Water Cooler features QCS writers Bradley Gelber, Brandon Hess, Jason Davis, and Robert Quinn Will Grigorenko make the Sabres roster out of camp? Grigorenko is the Sabres highest touted rookie since Tyler Myers (Getty Images) Bradley Gelber: I think he'll get his shot through at least the first five games. It's obviously early, but reports out of camp are that Grigorenko is already impressing the coaching staff and his veteran teammates. So far he's been playing the pivot in between Steve Ott and Ville Leino. There has been apparent chemistry right off the bat with Grigs & Leino and after Leino's struggles last season, anyone who can get him going has increased value on the team. Ott compared his skills to Malkin and at 18-years-old, there isn't much more of a compliment than that. The Sabres' offensive injuries could help make this decision an easier one. Brandon Hess: My perspective on the Grigorenko situation has changed dramatically in a few weeks.  Initially I wanted him to return to Quebec and finish out the year in juniors.  With 29 goals and 50 points in 32 games I'm not sure there's enough of a challenge for him in the QMJHL for Mikhail to develop further.  He's a big body and he's ready for the big stage, and I think we'll see him for more than a 5 game tryout. Jason Davis: If the team is smart he does. Young, dynamic players don't come around all the time and sending him down doesn't do anybody any good. He's been playing during the lockout and has been excelling. Sending him to Rochester stunts his growth and doesn't help the Sabres offensively. There have been many young centers that enter the NHL as a rookie and excel. Give Grigorenko the chance to do the same. How surprised are you guys that Sabres fans have seemingly forgiven the NHL for the Lockout and have returned to supporting the Sabres in droves, having over 10,000 people in attendance for a practice scrimmage? More than 10,000 Sabres fans were in attendance for a team scrimmage Monday night at the First Niagara Center (YNN Photo) Jason Davis: Not at all. As much as everyone despised hockey during the lockout, I knew they'd be back in a heartbeat once it ended. This is a hockey town and the city loves their team. If there wasn't a huge turnout at the scrimmage, I'd have an issue. Robert Quinn: I'm not surprised in the least. It sounds really good to say "Screw them, I'm not coming back!" but when push comes to shove, the fans were never going to leave in the first place. I live in South Florida, where the Panthers were the third seed in the playoffs, but the team was an afterthought to the awful Miami Dolphins, Marlins, and the big ticket in town, the Heat. When I go to see the Sabres once or twice a year, there are more suit-and-tie types, taking clients out to enjoy themselves, more than actual hockey fans. But in a hockey town like Buffalo, where people live and die by the success of the Sabres, it was only a matter of when not if they would return. I'm going to sound a bit rude here, but the city of Buffalo has a tendency to get extremely optimistic about very minuscule events, and Darcy Regier and the Sabres took advantage of that during the lockout, doing a great job of getting fans excited at the prospect of Mikhail Grigorenko being a franchise savior. Are Darcy and Lindy's jobs in jeopardy heading into the season for the Sabres? How much job security does Lindy Ruff have heading into 2013? (Elsa/Getty Images) Bradley Gelber: Yes, no, maybe? Every season I feel like I think they are on the hot seat & that this is the year that will determine their fate… and every year I'm wrong. They seem to do just enough to "skate by," even after missing the playoffs last year. Many viewed the run they put together at the end as the reason both kept their jobs, but I think for better or worse, Pegula has a soft spot for both guys. I do think another season of no playoffs could force the team's hand, but these guys have been around for 15 years so who knows at this point. Brandon Hess: I think Darcy and Lindy are safe for the moment.  It's difficult to gauge this season, there's no training camp, and a couple injuries or a mini slump could doom the year before it even gets started.  I'd expect both Ruff and Regier to get this off-season and a full season in 2013-14 to be evaluated, but their window is closing. Jason Davis: I'd say yes if there wasn't a shortened season. There are too many issues from the CBA, to basically zero training camp so I'll give them a break this time. If they don't improve dramatically next year or miss the playoffs again, it's time for them to go. What will be key for the Sabres to successful this season? Brandon Hess: In a shortened season the biggest key for any team is staying healthy. With nearly a game every other night and little training camp time to prepare injuries will play a big role in this season, the teams that manage to stay healthy will have a leg up. Also organizational depth will be tested, guys that aren't on this roster now, like Brayden McNabb, and Luke Adam may end up playing a large part in how the Sabres season shakes out if Buffalo gets hit with the injury bug. Robert Quinn: Ryan Miller needs to stay healthy. While we all love Jhonas Enroth, Miller is one of the best goaltenders in the National Hockey League. He needs to be on his "A" game and really step up as a leader during the shortened season. Also, guys like Thomas Vanek and Tyler Myers need to prove that they're worth the mega-deals they are playing on. The Sabres can't afford to have Vanek be a streaky scorer, and Myers should be entering his true prime this season. The young guys like Ennis, Hodgson, Adam, and Foligno need to use youth to their advantage, and see some significant ice time on their fresh legs. If the team stays healthy and the young guys show signs of improvement and development, this can definitely be a playoff team. Make sure to check out next week's Water Cooler as we'll recap the Sabres first few games of the season. Until then, remember to check out queencitysports.net for all of your latest Buffalo sports news.    Feature Photo courtesy of AP/TOM MIHALEK   The post QCS Buffalo Water Cooler: Sabres Back In Action! appeared first on Queen City Sports.
Original Story:
http://queencitysports.net/nhl/qcs-bu...
PLAYERS:
Tyler Myers
,
Steve Ott
,
Ville Leino
,
Mikhail Grigorenko
,
Lindy Ruff
,
Brayden McNabb
,
Luke Adam
,
Ryan Miller
,
Jhonas Enroth
,
Thomas Vanek
TEAMS:
Buffalo Sabres
,
Miami Dolphins
MORE FROM YARDBARKER
NHL News

Delivered to your inbox

You'll also receive Yardbarker's daily Top 10, featuring the best sports stories from around the web. Customize your newsletter to get articles on your favorite sports and teams. And the best part? It's free!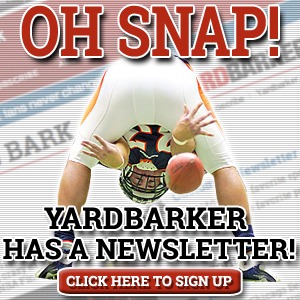 Latest Rumors
Best of Yardbarker

Today's Best Stuff

For Bloggers

Join the Yardbarker Network for more promotion, traffic, and money.

Company Info

Help

What is Yardbarker?

Yardbarker is the largest network of sports blogs and pro athlete blogs on the web. This site is the hub of the Yardbarker Network, where our editors and algorithms curate the best sports content from our network and beyond.