It's a whatever-the-hell-today-is miracle! Yeah, it doesn't have nearly the same ring to it as the NBA lockout ending on Black Friday last year, but at some point in the night while I was dreaming sweet dreams, the NHL players and owners agreed to a tentative deal to end the 100 day long lock-out and start playing hockey in 2013. From TSN, here are the terms of the new collective bargaining agreement that has given us all angry thoughts at Gary Bettman for the last four and a half months. - The players' share of hockey-related revenue will drop from 57 percent to a 50-50 split for all 10 years. - The league coming off their demand for a $60 million cap in Year 2, meeting the NHLPA's request to have it at $64.3 million – which was the upper limit from last year's cap. The salary floor in Year 2 will be $44 million. - The upper limit on the salary cap in the first year is $60 million, but teams can spend up to $70.2 million (all pro-rated). The cap floor will be $44 million. - The 10-year deal also has an opt-out clause that kicks in after eight years. - Each team will be allowed two amnesty buyouts that can be used to terminate contracts after this season and next season. The buyouts will count against the players' overall share in revenues, but not the team's salary cap. - The salary variance on contracts from year to year cannot vary more than 35 per cent and the final year cannot vary more than 50 per cent of the highest year. - A player contract term limit for free agents will be seven years and eight years for a team signing its own player. - The draft lottery selection process will change with all 14 teams fully eligible for the first overall pick. The weighting system for each team may remain, but four-spot move restriction will be eliminated. - Supplemental discipline for players in on-ice incidents will go through NHL disciplinarian Brendan Shanahan first, followed by an appeal process that would go through Bettman. For suspensions of six or more games, a neutral third party will decide if necessary. - Revenue sharing among teams will spread to $200 million. Additionally, an NHLPA-initiated growth fund of $60 million is included. - Teams can only walk away from a player in salary arbitration if the award is at least $3.5 million. - The NHL had hoped to change opening of free agency to July 10, but the players stood firm and it remains July 1 in the new agreement. But with a later ending to the season, free agency for this summer will start at a later date. For the Boston Bruins, the most interesting part of the CBA is the amnesty clause. They have a couple players locked into long-term contracts with high salaries that have basically refused to play in 2012-2013 for reasons that include friends, family, and faith. If you do not know who I am talking about, clearly you do not follow the Boston Bruins. Most importantly, the Boston Bruins will play hockey in 2013. It may be ugly and quick like it was in 1994, but NHL fans didn't lose an entire season that may have killed the league for good. There is now a chance for the Boston Bruins to make a run and capture their second Stanley Cup in three years. We are thirteen days away from the puck drop. I can't wait.
Original Story:
http://www.bostonsbettah.com/?p=5553
MORE FROM YARDBARKER
Bruins News

Delivered to your inbox

You'll also receive Yardbarker's daily Top 10, featuring the best sports stories from around the web. Customize your newsletter to get articles on your favorite sports and teams. And the best part? It's free!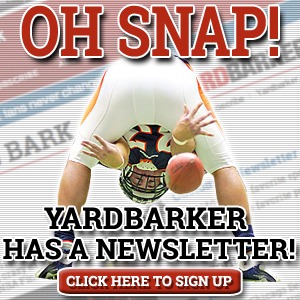 Latest Rumors
Best of Yardbarker

Today's Best Stuff

For Bloggers

Join the Yardbarker Network for more promotion, traffic, and money.

Company Info

Help

What is Yardbarker?

Yardbarker is the largest network of sports blogs and pro athlete blogs on the web. This site is the hub of the Yardbarker Network, where our editors and algorithms curate the best sports content from our network and beyond.