Bruce Bennett/Getty Images One point of the new CBA that negatively affects the Rangers is the new "Luongo Rule." This rule was designed to punish teams that circumvented the last CBA and signed players to back-diving deals. The Rangers have one of these deals in Brad Richards, who made $12 million in his two years of his nine-year deal, and sees his salary drop to $1 million by 2017-2018. The rule states that for players retiring before the expiry of a contract longer than six years, a portion the cap savings from the deal will count against the team. In the Rangers case, Richards has a $6.66 million cap hit, but majority of the money ($57 million) will be paid in the first six years of the deal, with $3 million coming in the final three years. Richards is signed until he is 39 years old, but his $1 million annual salary begins during his age-37 season. Now, it is unlikely that Richards would retire at age 37, but it is entirely possible that Richards retires with one or two years remaining on his deal. At this point, the Luongo Rule would kick in, and the Rangers would still have to deal with having a retired player on their payroll. Let's run the scenario of Richards retiring with two years remaining on his deal. The Rangers will have paid him $58 million over seven years (cap hit of $8.28 million), but only suffered a cap hit of $6.66 million ($46.62 million total). This total cap savings is $11.38 million over those seven years. The Rangers would be left with that savings of $11.38 million as a cap hit, spread out over the last two years of the deal. That's a whopping $5.69 million in dead cap space for two years. If Richards retires with one year remaining on his contract, then the Rangers will have paid him $59 million over eight years (cap hit of $7.375 million), but only suffered the  same $6.66 million cap hit ($53.28 million total). The total cap savings here is $5.72 million. Since there would only be one year remaining on his deal, the Rangers would have a $5.72 million cap hit. If Richards gets traded, and retires before the contract expires, then the Rangers would still have a cap hit to deal with, but it would be significantly less. That's unlikely though, as Richards has a no-move clause. While the purpose of this rule is to penalize teams that circumvented the previous CBA, it's unlikely that this will actually become a problem for the Rangers. Richards' contract expires after his age-39 season, unlike a good number of these deals which go well into a players' 40s. There is also a significant possibility that the Rangers just place Richards on LTIR to remove the cap hit entirely. Naturally, the LTIR loophole was not addressed. Tweet
Original Story:
http://www.blueseatblogs.com/2013/01/...
MORE FROM YARDBARKER
Rangers News

Delivered to your inbox

You'll also receive Yardbarker's daily Top 10, featuring the best sports stories from around the web. Customize your newsletter to get articles on your favorite sports and teams. And the best part? It's free!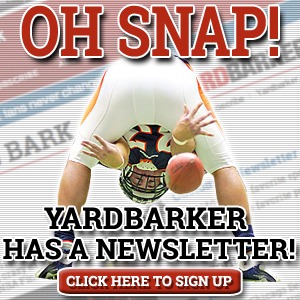 Latest Rumors
Best of Yardbarker

Today's Best Stuff

For Bloggers

Join the Yardbarker Network for more promotion, traffic, and money.

Company Info

Help

What is Yardbarker?

Yardbarker is the largest network of sports blogs and pro athlete blogs on the web. This site is the hub of the Yardbarker Network, where our editors and algorithms curate the best sports content from our network and beyond.