Found October 26, 2011 on Blue Seat Blogs:
The line combos, the line combos…it's always the same complaint isn't it? Since the advent of the internet I feel like I read the same complaints about the Rangers year in and year out. There's always a stretch of games at some point during the season where either the fans, the bloggers, or the beat writers don't like what they are seeing and the result is people crying about line combos. It's as if they know nothing else.
Well, maybe it's about time we explained why coaches actually shuffle lines around. Notice I said coaches and not just John Tortorella.
Every coach in the NHL tweaks their lines when things aren't quite right. Renney does it, Boudreau does it, Quenneville does it, Blysma does it, they all do it. So here's a quick lesson on why and when line tinkering may be appropriate.
Lesson #1 – You Start From Scratch Every Season
It sounds cliche, but it's true. Every season you start fresh. New players come in, old players get kicked to the curb, and coaches have to take time figure out how all of these pieces fit the puzzle.
Do we want our third line to be a shutdown checking line, or are those spots going to be for 1st liners in training?
Is our first line Wolski or Dubi with Richards and Gabby? Well, it has been neither. Dubi is off to a slow start again and Wolski's been playing with his rubber ducky. Point is, it generally takes 15 games or so to figure out what's working and what needs to be trashed.
Lesson #2 – Fix The Problem
There's an old saying, "if it aint broke, don't fix it." Well what about when things are broken, or in hockey terms, when certain members of your roster aren't producing? Coaches have to tinker with lines, tactics, and roster spots in order to win.
Nothing is worse than seeing a coach trot out the Redden's and Rozi's hoping that they will magically turn back the clocks. You have to replace guys who aren't playing well. Sometimes it's for only a few shifts, other times it's indefinite. You have to play the hot hand.
If Brad Richards and Gabby are flying and Dubi isn't, guess who is getting yanked? Someone has to be able to keep up with those two. Some nights it will be Stepan, other nights it will be someone else. Until Kreider is ready, or Hagelin, or whoever. There is going to be a rotating door at LW. Get used to it.
Lesson #3 – Cover Up Your Weaknesses
Breaking up Richards and Gabby is far from ideal, as those two should be spending time together to develop chemistry. With that said, opposing coaches aren't dumb. The drawback of concentrating all of your offense on to a single line will simply cause coaches to assign their best checkers to smother this duo.
This is why the Dubi-Arty-Cally line NEED to get going. But if they remain flat (hello Arty) and the game is close, breaking up Richards and Gaborik here and there is just one of those necessary evils that you must do to spread the coverage.
If your secondary scoring threat is an inconsequential one, then a change has to be made and ultimately it is Tortorella's job to continually cover up those weaknesses.
Now I know you may not agree with these ideas, but at least they are tactical ideas. So please, before you 40%'ers moan about how Johnny Boy has got to go, please enlighten us with an intelligent alternative.
Original Story:
http://www.blueseatblogs.com/2011/10/...
THE BACKYARD
BEST OF MAXIM
RELATED ARTICLES
I like Rangers head coach John Tortorella, I admit it. It's probably one of the least "cool" things that a Rangers fan can admit to right now, but I like him. However, when I see a post game press conference that last only 16 seconds, like what occurred after last Saturday's abysmal 2-0 loss in [...]
… Torts is right, the building is great but you still gotta win! 
from Mike Sielski of the Wall Street Journal, ...But the notion that Richards will have to make some significant change to his personality or his play to adjust to New York seems a stretch at best. Yes, this is a rite of passage that every superstar athlete new to the city must undergo. CC Sabathia, Amar'e Stoudemire, Carmelo Anthony, Jason Bay—they've all been through it....
John Tortorella believes so much in Brad Richards that he uses the veteran center as a barometer for younger Rangers. When second-year forward Derek Stepan earned his way onto the top line after two games, Tortorella said the 21-year-old was receiving the opportunity because he "gets it," because he understands how to play and carry himself as a professional at a young age.
John Tortorella refuses to "dissect" the issues plaguing his club, but after Monday's 2-1 win in Winnipeg, the Rangers coach provided an accurate summary of his team's 3-2-2 start on the road. "We score a couple, we're ugly as hell, and our goaltending has certainly given us an opportunity right on through here," Tortorella said. "So we're...
<span style="mso-fareast-font-family: "Times New Roman";">Marian Gaborik has been the New York Rangers best forward thus far this season.  Gaborik has returned to the form of his first season in New York with four goals already and showing the burst he never really had last season.  With as well as Gaborik has been playing the fact he was not playing...
New York Rangers coach John Tortorella has shifted the lines around for tonight's home opener against the Toronto Maple Leafs and here are what the lines will look like: Ruslan Fedotenko – Brad Richards – Marian Gaborik Brandon Dubinsky – Derek Stepan – Ryan Callahan Wojtek Wolski – Brian Boyle – Brandon Prust Eric Christensen/Mike [...]
Every once in awhile, I like to get readers directly involved in my blogs and today happens to be one of those times. Feel free to leave a comment for the following questions: 1) What would you like to see the New York Rangers accomplish during this 6-game homestand? 2) What forward lines would you like to see head coach John Tortorella utilize? Why do your proposed lines make...
The other night after the New York Rangers lost to the Edmonton Oilers 2-0; John Tortorella took the easy way out rather than answer questions from the media. "We Stunk and I am not going to answer any questions" he said and walked away before anyone could ask him a single question. Those who defended Tortorella's behavior did not understand that part of being...
The New York Rangers finally get to hit home ice tonight after playing their first seven games on the road.  The team battled through both poor play and injuries on defense to come home with a successful 3-2-2 record.  Much of the discussion this week is about how nice it is for the Rangers to be with the opportunity to play in a partially renovated Madison Square Garden...
Post columnists Mark Hale and Larry Brooks preview the Rangers' home opener against the Toronto Maple Leafs at noon today. The Rangers (3-2-2) and their big offseason acquisition Brad Richards will christen the newly-renovated Madison Square Garden tonight against Toronto after opening the season on a seven-game road trip. <iframe...
Rangers News

Delivered to your inbox

You'll also receive Yardbarker's daily Top 10, featuring the best sports stories from around the web. Customize your newsletter to get articles on your favorite sports and teams. And the best part? It's free!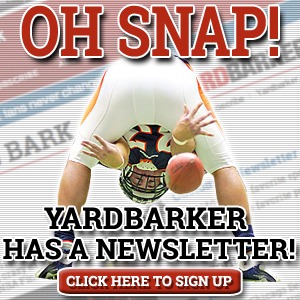 Latest Rumors
The Backyard

Today's Best Stuff

For Bloggers

Join the Yardbarker Network for more promotion, traffic, and money.

Company Info

Help

What is Yardbarker?

Yardbarker is the largest network of sports blogs and pro athlete blogs on the web. This site is the hub of the Yardbarker Network, where our editors and algorithms curate the best sports content from our network and beyond.