Originally posted on
Puck Drunk Love
| By David Rogers | Last updated 1/11/17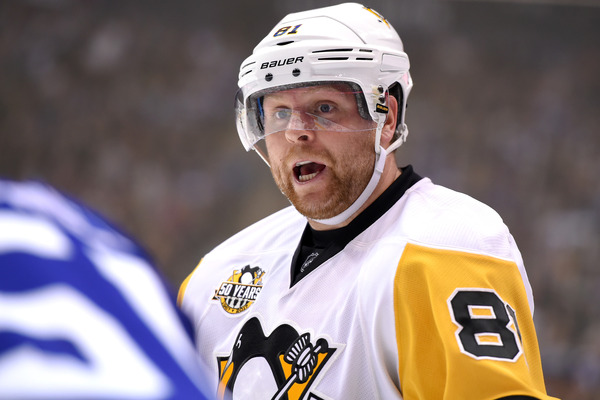 Pittsburgh Penguins forward Phil Kessel (81) speaks with Toronto Maple Leafs defenceman Jake Gardiner (51) in the third period at Air Canada Centre.
Dan Hamilton-USA TODAY Sports
Phil Kessel has had a really strong year, but even the best players in the NHL can get frustrated from time to time. Kessel showed some of that frustration in the funniest of ways, grumbling and making faces on the Penguins' bench.
Kessel is a GIF/meme goldmine in this short clip. The way he handles his mouth guard while throwing his tantrum is pretty impressive.
Keep doing you, Phil.
MORE FROM YARDBARKER:
The Weirdest Trade In Baseball History
MORE FROM YARDBARKER
Penguins News

Delivered to your inbox

You'll also receive Yardbarker's daily Top 10, featuring the best sports stories from around the web. Customize your newsletter to get articles on your favorite sports and teams. And the best part? It's free!