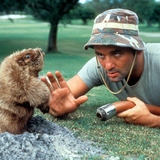 Although summertime is all about enjoying the warm weather, sometimes it's more enjoyable to kick back in the relaxing, air-conditioned comfort of your home and watch a movie. As a helpful suggestion of what to put on, we decided to do a roundup of the 25 best classic movies about summer. For the record, although there's such a thing as an "instant classic," we've instead...
In our inaugural Thanksgiving episode, we talk with film and TV star Wil Wheaton, who famously starred in the movie Stand By Me, played Wesley Crusher on Star Trek: The Next Generation, currently stars on The Big Bang Theory, and happens to be a longtime fan of the Los Angeles Dodgers. We also discuss the Dodgers new manager Dave Roberts, and former MLB-er Andy Van Slyke's controversial...
Hollywood actor and Los Angles Kings enthusiast Wil Wheaton took over the Kings Twitter account during the second period of their 2-1 win over the Columbus Blue Jackets Thursday night and he was actually pretty hysterical.  Check it out: ATTENTION KINGS FANS I HAVE TAKEN CONTROL OF YOUR TWITTER. SEND ME BEER AND NOBODY GETS HURT. Your benevolent overlord, Wil Wheaton — LA Kings...
MORE STORIES >>
Poker News

Delivered to your inbox

You'll also receive Yardbarker's daily Top 10, featuring the best sports stories from around the web. Customize your newsletter to get articles on your favorite sports and teams. And the best part? It's free!