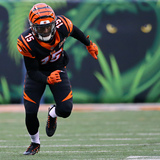 The Cincinnati Bengals shocked a lot of people when they took injury-prone wide receiver John Ross with the No. 9 overall pick of the 2017 NFL Draft. Coming out of Washington, some teams took Ross off their boards because of his history with injuries, yet the Bengals jumped into this risky pool with both feet.To say Ross' rookie season has been a disappointment would be a huge understatement...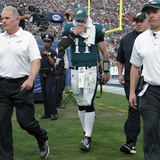 The Philadelphia Eagles' worst fears have been realized, as star quarterback Carson Palmer is out for the remainder of the season after suffering a knee injury on Sunday.Eagles head coach Doug Pederson confirmed on Monday that an MRI revealed Wentz has a torn ACL. Wentz went to the locker room for an examination after he took a hard hit while diving into the end zone during the third...
NFL Commissioner Roger Goodell on Monday disputed the notion that Colin Kaepernick is being blackballed by the league and its owners."Each and every club's got to make those decisions. … They make those decisions based on a lot of factors that are best for their football team," Goodell said during an interview on CNBC's "Squawk Box" when asked if Kaepernick should be playing in the...
Giancarlo Stanton may have had to settle on less than his first choice when he accepted a trade to the New York Yankees, but he is apparently excited about his new home.Jon Heyman of FanRag Sports spoke with a friend of Stanton, and the 28-year-old slugger is said to be "very happy" that he will be wearing pinstripes next season. There were rumblings earlier in the offseason that...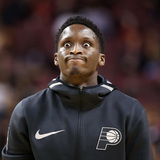 Indiana Pacers guard Victor Oladipo was the major piece in the summer's Paul George trade, and the move to Indianapolis has agreed with him. He's averaging career bests in points per game with 24.5 and rebounds per game at 5.3, and is putting on a show regularly, including a 47-point game against Denver on Sunday.It is only natural, then, that Oladipo would be frequently compared...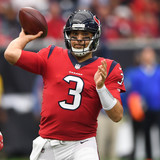 There might have been some tremendous performances and exciting games during Sunday's Week 14 NFL action, but one story pretty much overshadowed everything.In the first half of his team's game against the San Francisco 49ers, Houston Texans quarterback Tom Savage was on the receiving end of a violent hit from pass rusher Elvis Dumervil.Immediately after Savage went to the ground...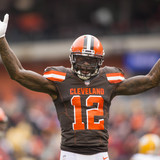 Josh Gordon looked like he could be in for a monster day after he caught two big passes in the first quarter of Sunday's game, but Green Bay Packers cornerback Demarious Randall did a solid job covering him the rest of the way. Did Randle earn the right to brag about it? That depends on who you ask.After the game, Randle was asked about his performance against Gordon. He was beaming...
Orioles general manager Dan Duquette hinted he does not intend to trade star third baseman Manny Machado.Next year's MLB free agent class could be one of the best ever. Among the names who will be available to the highest bidder are Bryce Harper, Manny Machado, Josh Donaldson and Charlie Blackmon. Then there's Clayton Kershaw, who can opt out of his current contract and become a...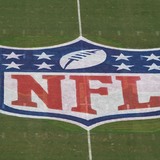 There has been a lot of concern surrounding the NFL this season over decreased television ratings, but the league has reached a massive new broadcasting deal that reminds us TV ratings don't tell the entire story.John Ourand and Daniel Kaplan of Sports Business Journal reported on Monday that the NFL has signed a $500 million deal with Verizon for streaming content. The deal begins...
Drama came to define what we saw around the NFL world as the final quarter of the season kicked off Sunday. From the Cleveland Browns blowing their first real chance at a win this year to Cam Newton and the Carolina Panthers coming through big time, we witnessed some tremendous games.Blizzard-like conditions in Western New York couldn't stop the Bills from remaining alive in the...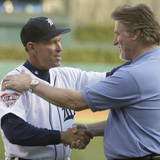 Jack Morris and Alan Trammell were both elected to the Baseball Hall Of Fame today, as announced on the MLB Network. The two longtime Tigers greats were voted in via the HOF's Modern Baseball Era Committee, who weighed the cases of Morris, Trammell and eight others who weren't originally selected in the traditional writers' vote. (MLB.com's Barry M. Bloom has the details on the Modern...
All Sports News

Delivered to your inbox

You'll also receive Yardbarker's daily Top 10, featuring the best sports stories from around the web. Customize your newsletter to get articles on your favorite sports and teams. And the best part? It's free!
THE HOT 10: Who's Trending