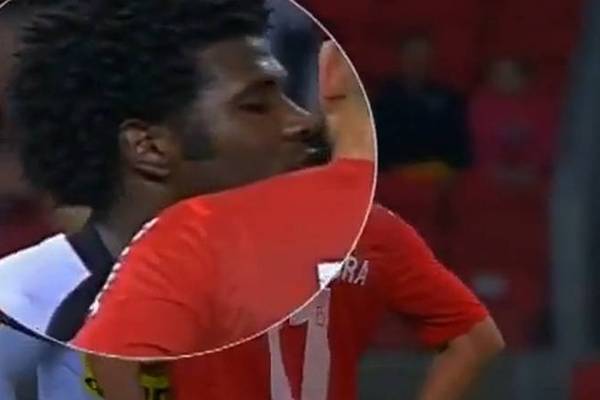 A Brazilian soccer defender kissed an opposing player gently on the neck to diffuse a potentially hostile situation during a Copa de Brazil match Wednesday night between Internaticional and Ceara.It happened after Ceara centre-half Sandro took down Internaticional striker Rafael Moura and stood over him, making it difficult for Moura to get back onto his feet. Moura got into Sandro's face a bit, leading Sandro to respond with the unconventional kiss on the neck. Moura naturally was a bit taken aback and ended the confrontation by walking away, so Sandro's response seemed to serve its purpose.We'll take this behavior over Luis Suarez's biting any day.H/T Who Ate All The Pies. This post appeared first on Holdout Sports. Follow us on Twitter @HoldoutSports.
Read the rest of this story...
MORE FROM YARDBARKER
Soccer News

Delivered to your inbox

You'll also receive Yardbarker's daily Top 10, featuring the best sports stories from around the web. Customize your newsletter to get articles on your favorite sports and teams. And the best part? It's free!