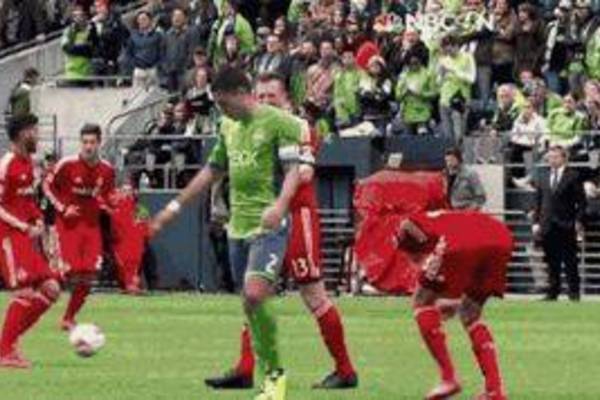 Judging by this video clip, Clint Dempsey had no reservation about delivering a cheap shot below the belt against an unsuspecting opponent.The moment came during a recent game between the Seattle Sounders and Toronto FC where Dempsey gave Toronto's Mark Bloom a sneaky tap to the package. Ouch.Bloom obviously hits the pitch in extreme pain as any gentleman would in that situation.Via Bleacher Report
Read the rest of this story...
MORE FROM YARDBARKER

Soccer News

Delivered to your inbox

You'll also receive Yardbarker's daily Top 10, featuring the best sports stories from around the web. Customize your newsletter to get articles on your favorite sports and teams. And the best part? It's free!