Found July 09, 2012 on Blog On Draft:
What a fortnight. Roger Federer capped off what was arguably the best Wimbledon since at least 2008, and while he's deservedly claimed center stage for the time being, the tournament brought us many memorable moments that will endure in tennis lore. With all of the history that was made at this year's Championships, it's tough to isolate the five best stories, but that doesn't mean I'm not going to try. [inthetramlines]
5. Double The Fun: Typically, American interest in doubles begins and ends with the Bryan brothers (and the Williams sisters, on the increasingly rare occasions that they happen to be playing together.) With the American men eliminated in the semis, it looked as if the gentlemen's final would be greeted with great apathy, but the improbable run of Jonathan Marray and Fredrik Nielsen proved to be a serviceable alternative. The wild card duo had never played together, save for one Challenger tournament last month, but they were able to pull through three five-setters en route to the finals. The British Marray gave the home crowd a reason to get exicted, and together he and Nielsen sent home 2010 and 2011 runners-up Robert Lindstedt and Horia Tecau, 6-3 in the decisive fifth set. Both Marray and Nielsen are poised for a massive jump in the rankings, and are sitting pretty for qualification into the World Tour Finals. On the Ladies' side, Serena and Venus were teamed up at a Slam for the first time in two years, and they handily dismissed their finals opponents after a couple close calls in the earlier rounds. The win provided some solace for Venus after her torpid singles performance, and placed Serena among an elite group to win both the singles and doubles title in the same year.
4. Grass Still Matters: Despite all of the talk about the slowing conditions of grass courts, it was clear that aggressive tennis was rewarded throughout the tournament. Sure, the courts lacked the lightning-fast pace of decades prior, and the balls were heavy, but the courts seemed to play a little faster than they did the last few years, even into the second week of the tournament, when the wear-and-tear usually slows them way down. Sunday's final saw Roger Federer approaching the net time and again, with unbelievable success, and baseliners like Tsonga, Kohlschreiber, and Mayer worked more net play into their respective games on their way to strong showings. A certain second-round match showed the effect of the surface more than any other, as the indoor play on Centre Court was particularly kind to big hitters. With talk of extending the grass court season beginning in 2014, and more fans clamoring for the excitement that fast grass brings, one can only hope that a happy medium between today's grass and the grass of bygone eras is imminent.
3. Serena's Triumph: Reports of Serena Williams' demise have been greatly exaggerated. The 30-year-old, who was seen by many as more vulnerable than ever after her first-round exit in the French Open, came roaring back at Wimbledon, decisively claiming her seventh title at SW19. After a couple near-defeats against Zheng Jie and Yaroslava Shvedova in the middle rounds, she clinched the final in what was essentially the most comfortable three-set match she could have asked for. It's no secret that Serena is the most powerful player on the women's tour, and while that power lets her down a little more frequently than it did in her younger days, she still has to be considered the best female player in the world, regardless of her ranking. She served perhaps better than she ever has, reaching the century mark in aces for the tournament, and even eclipsing her male counterparts in total aces. Look out for Serena at the US Open, where she'll be the favorite to win yet another title.
2. Roger's Reign Resumes: Roger Federer's lead over Novak Djokovic in the world rankings in razor-thin, but that doesn't matter. His return to #1 after enduring well over two years of being declared "done" by those in the sport is simply remarkable. This year's Wimbledon, particularly in the last two rounds, saw him playing like the Roger Federer of old, riding his rejuvenated strokes and movement, along with his impeccable tactics, all the way to the championship. Sure, he was fortunate not to face the one man who's given him hell in Majors, but I would've liked his chances over any player in this tournament. Back injuries hindered him initially, giving him some trouble against lesser opponents, but he ultimately rose to the occasion. His opponent in the final, Andy Murray, played a very fine match, but Roger was simply untouchable. So the greatest player of all time is once again the greatest player of the year, finally capturing the 17th Slam title that it seemed would elude him forever. In about two months, he'll arrive in New York with the greatest confidence he's had in years (barring a US Open Series disaster.) It's too soon to say for sure if Federer will notch more Slam victories, but the one he's just earned may be his best yet.
1. Rosol Makes History: It seems crazy to rank a second-round match, whose winner lost in the next round, higher than Roger Federer's historic win. Years from now, Federer's Wimbledon win will blend in the minds of tennis fans with the many Majors he's won, but Lukas Rosol's dismantling of Rafael Nadal will be remembered with distinction. It was, without question or exaggeration, the greatest upset in men's tennis history, and its effect on the tournament can't be overstated. Its impact was felt through the duration of the Championships, from the near-upsets endured by Federer and others, to the massive draw shakeup that allowed many new faces to extend their runs. The upset also has the potential to bring far more upheaval in the future. With his loss, Nadal dropped to #3 in the world, and after this and a surprise loss to Kohlschreiber, there's no telling what Nadal's fortunes will be like going forward.
More than anything, though, most fans love a good underdog story, and this was one of the greatest anyone could ask for. Most will tend to analyze the upset from a Nadal-centric standpoint. Sure, Nadal didn't play his best, but he played well. He certainly played well enough to routinely dismiss players of Rosol's ranking and pedigree. It was the Czech journeyman who deserves the most credit here, having put on a truly stunning display of ultra-aggressive grass court tennis. We've seen unheralded players hit as well as Rosol did, but rarely for a five-set period, and most definitely not against one of the game's all-time greatest. The most amazing part of the match was the mental strength that Rosol showed. It's not uncommon to see low-ranked players get leads on the elites, even if it's only in the early stages of a match. But time after time, players have proven incapable of holding on, as their nerves, combined with the experience and skill of their opponents, prove too tough to overcome. Tennis fans have been conditioned to see players like Rosol choke, so much so that the choking seems inevitable. But Rosol didn't choke. As the pressure mounted with each passing game of the fifth set, he played better and better, finally serving out the match like it was a routine round of practice. It could be Rosol's last noteworthy win in tennis. I certainly hope not, and tennis fans around the world will remember his name fondly this summer, as he attempts to build on his biggest win. No matter what, though, he can be proud to have won the most memorable match of Wimbledon 2012. No one else can.
[inthetramlines2]
Original Story:
http://www.bloguin.com/articles/gener...
THE BACKYARD
BEST OF MAXIM
RELATED ARTICLES
Roger Federer has not decided whether to accept an offer to carry Switzerland's flag during the opening ceremonies for the London Olympics. Federer says he might give the honor to someone else. The 17-time Grand Slam champion was the Swiss flag-bearer at two other Summer Games. He teamed with Stanislas Wawrinka to win a gold medal in doubles at the 2008 Beijing Olympics. ...
(Eds: With AP Photos.) By HOWARD FENDRICH AP Tennis Writer The morning after Roger Federer won a record-tying seventh Wimbledon championship, he returned to the site of his latest triumph to conduct interviews in various languages and, while there, ran into All England Club Chairman Philip Brook. They exchanged pleasantries Monday and before parting ways, Brook said: ''I...
Roger Federer won his 7th Wimbledon title in typical Federer fashion. Effortlessly. The debate of whether Roger Federer is indeed the best tennis player to ever pick up a racquet will inevitably resume, most likely in Roger's favour, in the coming days. Comparing players across generations often leads to great discussion but it's a fruitless debate. No one can truly be right...
WIMBLEDON – On Sunday No. 3 Roger Federer will play World No. 4 Andy Murray for the 2012 Wimbledon Gentlemen's singles title. Federer is seeking a record tying seventh title and a return to the No. 1 ranking which will tie him for a record number of weeks at the top spot with Pete Sampras. Murray in looking for his first major title. Should Murray win, he'd be the first British...
By tying Pete Sampras with a record seven Wimbledon titles, Roger Federer also has tied the American's career mark of 286 weeks at No. 1 in the ATP rankings.
Wimbledon Boxscore By The Associated Press Sunday At The All England Lawn Tennis & Croquet Club Wimbledon, England Men's Final Roger Federer (3) def. Andy Murray (4), 4-6, 7-5, 6-3, 6-4. Federer Murray 1st Serve Percentage 69 56 Aces 12 16 Double Faults 3 1 1st Serve Winning Pct. 76 69 2nd Serve Winning Pct. 49 48 Fastest serve (mph) 130 133 Average 1st serve speed...
By tying Pete Sampras with a record seven Wimbledon titles, Roger Federer also has tied the American's career mark of 286 weeks at No. 1 in the ATP rankings. In Monday's new rankings, Federer jumps from No. 3 to the top, overtaking Novak Djokovic and Rafael Nadal. Federer last was No. 1 in June 2010. Djokovic, who'd been No. 1 since winning Wimbledon last year, lost...
Andy Murray took on Roger Federer at Wimbledon today and it looked like Murray had a chance. Murray was winning at first and then Federer started to take control of the game. After a rain delay, Roger Federer completely took control of the match and finished off Murray. Murray got the chance to make his very emotional post game speech at Wimbledon to the crowd and everyone watching...
It seems like all of Wimbledon is cheering for Andy Murray over Roger Federer today except for Murray's girlfriend. She gave the golf clap a few times. Meanwhile, they are showing Murray's hometown bar with a line of people out of the door going absolutely bat **** crazy. Federer almost took a ball to the face. Just look at all of these photos of everyone going freaking crazy...
Andy Murray lost to Roger Federer in the Wimbledon final, but he took the loss like a man. Just kidding, he cried like a little *****. The post-game breakdown was complete with awkward silences, blubbering, and tears during his trembling speech.
Men 7 - Willie Renshaw (1881-86, 1889); Pete Sampras (1993-95, 1997-00); Roger Federer (2003-07, 2009, 2012) 5 - Laurie Doherty (1902-06); Bjorn Borg, Sweden (1976-80) 4 - Reggie Doherty (1897-00); Tony Wilding, New Zealand (1910-13); Rod Laver (1961-62, 1968-69) Women 9 - Martina Navratilova (1978-79, 1982-87, 1990) 8 - Helen Wills Moody (1927-30, 1932-33, 1935, 1938) 7 - Dorothea...
Tennis News

Delivered to your inbox

You'll also receive Yardbarker's daily Top 10, featuring the best sports stories from around the web. Customize your newsletter to get articles on your favorite sports and teams. And the best part? It's free!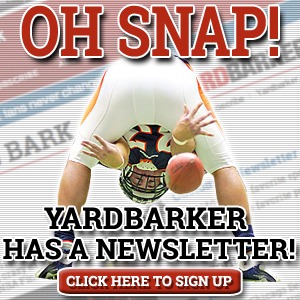 Latest Rumors
The Backyard

Today's Best Stuff

For Bloggers

Join the Yardbarker Network for more promotion, traffic, and money.

Company Info

Help

What is Yardbarker?

Yardbarker is the largest network of sports blogs and pro athlete blogs on the web. This site is the hub of the Yardbarker Network, where our editors and algorithms curate the best sports content from our network and beyond.