Found July 05, 2013 on Fox Sports:
We wrote earlier this week about rising star Jerzy Janowicz. Even in defeat Friday, he took further steps to win over some fans. The Polish No. 1 had no chance of being the crowd favorite Friday while going up against Great Britain's great hope in Andy Murray in the semifinals. And Janowicz's mercurial temperament only added to the challenge. Down 30-0 at 4-4 in the third set, Janowicz -- frustrated over a lost point -- slammed his racket into the net and was booed vigorously by the Centre Court spectators. A few games later, while Janowicz was serving at 1-1 in the fourth set, someone in the crowd yelled out encouragement to the 6-foot-8 heavy hitter. The chair umpire asked for quiet, and Janowicz did too: (Via ESPN telecast) The crowd laughed, and the mood of a tense match relaxed however briefly. Murray won in four sets to give the fans what they wanted, but Janowicz certainly announced his arrival this fortnight with his impressive play and ebullient personality.
Original Story:
http://msn.foxsports.com/tennis/story...
THE BACKYARD
BEST OF MAXIM
RELATED ARTICLES
QUICK RECOVERY
Andy Murray became the first British tennis player to win Wimbledon in 77 years with a straight set victory over Novak Djokovic on Sunday. Afterwards, Murray made his way through the crowd to hug his guests in the player's box, but nearly forgot one very important person: his mom. Fortunately, something told Murray to turn around before he climbed down from the player'...
Andy Murray took a two-set lead over Novak Djokovic on Sunday in the Wimbledon final, winning the second 7-5 after taking the first 6-4. The players traded breaks in the second set, as they did in the first, and Murray again came out on top by breaking a second time. With the sun beating down on Centre Court, both players wore white caps and sat under umbrellas during changeovers...
This one is forever. For Andy Murray. For Britain. It took forever. It lasts forever. Andy Murray is the Wimbledon champion. How many times has he heard that in his head over the years? How many times has he told himself he'd never be there? He beat Novak Djokovic 6-4, 7-5, 6-4 on Sunday. He is the first Brit to win Wimbledon since Fred Perry in 1936. When Murray jumped into...
Djokovic leads 11-8 2006 Madrid Masters, clay-outdoor, R16, Djokovic, 1-6, 7-5, 6-3. 2007 Indian Wells Masters, hard-outdoor, SF, Djokovic, 6-2, 6-3. 2007 Miami Masters, hard-outdoor, SF, Djokovic, 6-1, 6-0. 2008 Monte-Carlo Masters, clay-outdoor, R16, Djokovic, 6-0, 6-4. 2008 Toronto Masters, hard-outdoor, QF, Murray, 6-3, 7-6 (3). 2008 Cincinnati Masters, hard-outdoor, F,...
The consummation of a long, tempestuous love affair. The third major of 2013 ended today with an exclamation point as Andy Murray brought euphoria to a nation starved for a home-grown Wimbledon champion.  Here are some thoughts. That was…historic:  77 years, and counting no longer.  It often must have felt like 777 years to Andy Murray and members of his team, so often did the...
Five notable changes that took place in Britain in the 77 years that elapsed between Wimbledon titles for Fred Perry and Andy Murray, who ended Britain's drought on Sunday: 1. MANY BIRTHDAYS: Queen Elizabeth II was 10 at the time of Perry's victory in 1936 and still known as Princess Elizabeth. Her coronation was in 1953. 2. MANY WINNERS: A total of 39 different men representing...
Andy Murray finally won one for the Brits, defeating top-seeded Novak Djokovic in straight sets for the Wimbledon title. Still, it wasn't easy: Yes, this was history, and Murray's 6-4, 7-5, 6-4 victory over top-seeded Novak Djokovic was a fitting close to nearly eight decades of British frustration in its own backyard: A straight-setter, yes, but a hard-fought, 3-hour, 9-minute...
So this is what tennis is turning to, its next generation. The straight man vs. the punchline. Andy Murray and Novak Djokovic won their semifinal matches Friday to advance to the Wimbledon final. It'll be the third final in the past four majors that they have played each other. In a crazy Wimbledon of upsets, it so happens that the No. 1 and No. 2 seeds have reached the end...
Men's Singles - Andy Murray (2), Britain Women's Singles - Marion Bartoli (15), France Men's Doubles - Bob and Mike Bryan (1), United States Women's Doubles - Hsieh Su-wei, Taiwan, and Peng Shuai (8), China Mixed Doubles - Daniel Nestor, Canada, and Kristina Mladenovic (8), France Gentlemen's Invitation Doubles - Lindsay Davenport, United States, and Martina...
  WIMBLEDON CHAMPIONSHIPS 2013 INTENDED ORDER OF PLAY FOR FRIDAY 5 JULY CENTRE COURT – SHOW COURT – 1.00 PM START 1 Novak Djokovic (SRB) [1] 1 vs Juan Martin Del Potro (ARG) [8] 64 2 Jerzy Janowicz (POL) [24] 88 vs Andy Murray (GBR) [2] 128   No.1 COURT – SHOW COURT – 1.00 [...]
Since the end of the Challenge Round (1921) 1932 - Bunny Austin lost to Ellsworth Vines, United States, 6-4, 6-2, 6-0. 1934 - Fred Perry def. Jack Crawford, Australia, 6-3, 6-0, 7-5. 1935 - Fred Perry def. Gottfried von Cramm, Germany, 6-2, 6-4, 6-4. 1936 - Fred Perry def. Gottfried von Cramm, Germany, 6-1, 6-1, 6-0. 1938 - Bunny Austin lost to Don Budge, United States, 6-1...
Fast forward six months. We can anticipate a blockbuster meeting between two members of the Big Four in the Wimbledon final after all.  The route getting there took some intriguing twists and turns, however.  Here are some reactions to Friday's action. That was…expected:  For the seventh time in ten years, the Wimbledon final will feature the top two men in the world.  When...
Tennis News

Delivered to your inbox

You'll also receive Yardbarker's daily Top 10, featuring the best sports stories from around the web. Customize your newsletter to get articles on your favorite sports and teams. And the best part? It's free!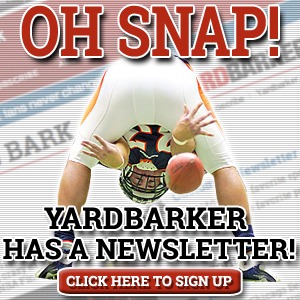 Latest Rumors
Best of Yardbarker

Today's Best Stuff

For Bloggers

Join the Yardbarker Network for more promotion, traffic, and money.

Company Info

Help

What is Yardbarker?

Yardbarker is the largest network of sports blogs and pro athlete blogs on the web. This site is the hub of the Yardbarker Network, where our editors and algorithms curate the best sports content from our network and beyond.