With less than a month of grass court play between Roland Garros and Wimbledon, it's important for participating athletes to make their efforts count. Players hope to use tournaments like Queen's Club, taking place this week, as tune-ups to refine their skills and cut out bad habits before competing in the sport of tennis' most storied tournament. To lose early in such a tournament...
Andy Murray has had a tumultuous start to the 2017 ATP World Tour season. After claiming the world number 1 ranking for the first time in his career at the age of 29, Murray has struggled mightily in capitalizing on the success of the second half of the 2016 season. Supplanting Novak Djokovic for the top spot at the ATP World Tour Finals this past year, Murray had the momentum to...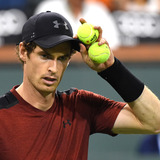 Andy Murray has enjoyed an excellent career so far that's included three majors, two Olympic gold medals, and a world No. 1 ranking. That's pretty outstanding. But Andre Agassi thinks Murray could do even better — for even longer — if he makes a change to his game.Agassi gave an interview to The Guardian that was published on Monday that was full of great comments from the former...
KEY BISCAYNE, Fla. (AP) Andy Murray has pulled out of the Miami Open with a right elbow injury. The world's top-ranked player and part-time South Florida resident made the announcement in a tweet on Saturday, saying he will turn his focus to the upcoming clay-court season. Murray lost his only match at Indian Wells last week in straight sets to Canada's Vasek Pospisil. He reached...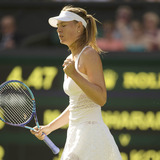 Maria Sharapova is eligible to return from her doping suspension next month, and she will be guaranteed spots into tournaments despite no longer being ranked. Many people feel Sharapova should have to earn her way back, and World No. 1 Andy Murray agrees.Sharapova has already been told she will be given wild cards to WTA tournaments in Stuttgart, Madrid and Rome. She'll need a wild...
Heading into 2017, hopes were higher than ever for the current world No. 1 Andy Murray. He had a terrific year in 2016, winning Wimbledon and riding a hot streak all the way to the No. 1 ranking, but his past lackluster performances in major tournaments have kept most people's expectations in check. After a round of sixteen loss in the Australian Open to Mischa Zverev people are...
Uzbekistani tennis player Denis Istomin made history on Thursday at the Australian Open when he shocked Novak Djokovic in the second round of the tournament. Istomin, who is ranked No. 117 in the world, beat Djokovic in five sets, 7-6, 5-7, 2-6, 7-6, 6-4. Istomin said he battled cramps in his legs and still won the match. He rallied back from down two sets to one to win it. Making...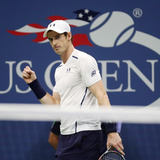 Great Britain's Andy Murray, who has been surging in men's international tennis since his winning his second Wimbledon title this summer and the gold medal at the Rio Olympics, defeated John Isner today to win the 2016 Paris Masters for the first time in his career. Another career first will come on Monday where he will be ranked World No. 1, the first Briton to hold the title since...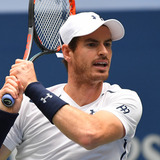 Sports stars and celebrities obviously have to deal with their fair share of oddball fans, but Andy Murray arguably has a story about one that definitely trumps most bizarre encounters. In fact, his experience is downright terrifying. The tennis superstar recently shared a bizarre story about how he once woke up to find a hotel maid stroking his arm. Murray doesn't specifically...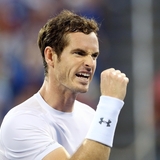 With Andy Murray back, Britain should beat Argentina in Davis Cup this weekend for the first time since 1928 and make the final. Murray has won the Olympic gold medal and made the Cincinnati final and U.S. Open quarterfinals in the past month, but he has enough left in the tank to play singles and doubles, if need be, Britain captain Leon Smith said. Murray proved his mettle a...
MORE STORIES >>
Tennis News

Delivered to your inbox

You'll also receive Yardbarker's daily Top 10, featuring the best sports stories from around the web. Customize your newsletter to get articles on your favorite sports and teams. And the best part? It's free!