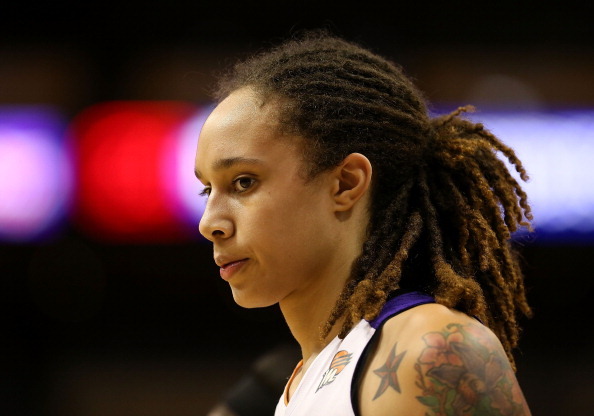 Britney Griner made headlines with her one handed dunks at Baylor but there's a lot more about her we don't know. According to USAToday.com, Britney Griner plans to release her Memoir, In My Skin, April 8th. In the book Griner talks about her life on and off the court, she also highlights her time at Baylor University. Griner tells us how Baylor caused her to hide her sexuality and the rift it caused between her and her coach, Kim Mulkey. Excerpts: "I would love to be an ambassador for Baylor, to show my school pride, but it's hard to do that — it's hard to stand up and say, 'Baylor is the best!' — when the administration has a written policy against homosexuality," Griner wrote in the book. "I've spent too much of my life being made to feel like there's something wrong with me. And no matter how much support I felt as a basketball player at Baylor, it still doesn't erase all the pain I felt there." "Cracks existed beneath the surface. And the game against Louisville, with the pressure cranked up, blew those cracks wide open … I didn't deliver the way I usually did, and Kim got outcoached. We both underperformed" Griner wrote in the book. "We had created something magical for almost four years, and that night we watched, almost helplessly at times, as it melted away. We were left staring at all our warts and flaws, all the things about each other that drove us crazy. And we didn't have a national championship, the piece of shiny jewelry, to distract us from that reality." Griner's book also discusses her fight with Texas Tech Jordan Barncastle. The book seems like its going to be a good read. I can't imagine being surpressed and forced to being someone I'm not. We never know what people are going through and hopefully this book will help other people who struggle being themselves
Read the rest of this story...
MORE FROM YARDBARKER
WNBA News

Delivered to your inbox

You'll also receive Yardbarker's daily Top 10, featuring the best sports stories from around the web. Customize your newsletter to get articles on your favorite sports and teams. And the best part? It's free!