Originally posted on
NESN.com
| Last updated 6/17/13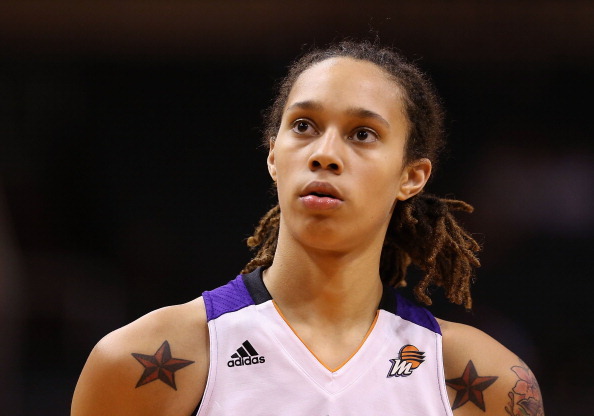 In the world of fashion, androgynous models who can wear either men's or women's clothing are in high demand. Likewise, if there's a move towards high-end fashion in sports, it's certainly in the NBA, where players like Dwyane Wade and Roy Hibbert have been seen wearing designer threads nightly during the playoffs. However, the WNBA's Brittney Griner may be even more prized for her mind for fashion. Griner appears on the current cover of ESPN the Magazine, and is profiled in a story by Kate Fagan. While much of the story is fairly typical of these sorts of pieces — a chronicle of Griner's rise to fame and present-day tribulations — there's at least one nugget of information that's pretty atypical of a professional athlete. According to Fagan, as part of Griner's contract with Nike, the Phoenix Mercury and former Baylor star will model fashion that is branded for men. "It clicked for me," Griner says. "I used to do the whole baggy, hard-core, I'm-a-boy look. Then I went through a preppy phase. Now I have the athletic, bow-tie look. I found my style." While there are sure to be some jokes made, given that Griner is a lesbian, this doesn't seem to be much different than what any number of Miami Heat players do on a regular basis. Griner's contract may make her androgynous fashion a part of her professional career, but her gender-bending style really isn't philosophically different than Wade's capri-style pants or floral-print jacket.
MORE FROM YARDBARKER
WNBA News

Delivered to your inbox

You'll also receive Yardbarker's daily Top 10, featuring the best sports stories from around the web. Customize your newsletter to get articles on your favorite sports and teams. And the best part? It's free!