Found March 26, 2013 on PWS Entertainment:
– Kavan Hashemian sent this in: I attended the Smackdown taping last week in Cincinnati. When I watched back the broadcast on Friday, one of the more noticeable edits came during the backstage segment with Booker T and Teddy Long. After Booker told Teddy that he didn't like the way he handled himself, conducting business with Vickie Guerrero, Teddy said that he thought the Hall of Fame induction was going to Booker's head. Teddy then walked away and Booker had a slight smile on his face. This gave me the impression that Booker was headed for a heel turn but this part of the segment didn't make the broadcast. – Kaysie Peña sent this in: Watching the Cardinals-Mets pre-season game, Jeremy Hefner the starting pitcher for the Mets came out and warmed up to, "My Time Is Now," by John Cena and from an interview on Mets Weekly he's cheering for Cena come Wrestlemania. Not big news but cool to see wrestling theme songs still being used in baseball ballparks. – The Rock is scheduled to appear on Live! with Kelly and Michael this Wednesday. He'll be there to promote GI Joe: Retaliation. – ESPN's latest WWE power rankings are in and The Shield has earned the top spot this week. Here are the top five: * The Shield * Ryback * Mark Henry * The Rock * Jack Swagger They also noted: "For a company that prides itself on listening to its fans, I wonder how much weight it gives to 3 hours and 20 minutes of near silence (except for the very loud 'You can't wrestle' chant aimed at Fandango, even if he did deliver a sweet flying leg drop). I think the dead crowd speaks volumes about the upcoming WrestleMania card and the lazy booking that goes along with setting up a string of rematches people weren't really clamoring to see in the first place."
Original Story:
http://www.wzronline.com/wrestling-ne...
THE BACKYARD
BEST OF MAXIM
RELATED ARTICLES
Following last night's angle on RAW, The Rock and John Cena have continued their feud via Twitter…. The Rock: Welcome @JohnCena to Rock Bottom. Population: 1 Enjoy your stay.. #RAW #Philly #TeamBringIt pic.twitter.com/hfi8KvAd73 John Cena: Dear, @ochocinco aka 'the black Christian Grey' please teach @TheRock a #safeword so I know when to stop kicking his ass! 4/7/13 #RTime=NOW
- The Miami Herald's Jim Varsallone recently interviewed WWE NXT star Bray Wyatt: - WWE Champion The Rock tweeted the following to John Cena after last night's RAW: "Welcome @JohnCena to Rock Bottom. Population: 1 Enjoy your stay.. #RAW #Philly #TeamBringIt" - Tonight's WWE SmackDown and Main Event tapings will take place from the GIANT Center in Hershey, Pennsylvania...
- Tonight's WWE RAW takes place from the Wells Fargo Center in Philadelphia, Pennsylvania with WWE Champion The Rock, John Cena, Chris Jericho and others. There will be no Brock Lesnar or Triple H on tonight's show unless last minute changes were made. The Undertaker is being advertised by the arena but not by WWE. No matches have been announced for tonight but The Shield vs...
Tonight's WWE SmackDown and Main Event tapings will take place from the GIANT Center in Hershey, Pennsylvania. The Rock is scheduled for tonight's show but as of this writing, John Cena is not. Chris Jericho and The Shield are also advertised for tonight's tapings. Mark Henry vs. Ryback in a weightlifting competition has been announced for SmackDown.
- As noted, the March 25th WWE RAW did a 3.21 cable rating with 4.61 million viewers. In the segment breakdown, the show opened strong with CM Punk and The Undertaker doing a 3.39 quarter rating. Dolph Ziggler vs. Chris Jericho lost 441,000 viewers. Fandango attacking Chris Jericho and Sheamus, Randy Orton and Big Show brawling with The Shield gained 117,000 viewers. Mark Henry...
google_ad_client = "pub-0413806863103673"; google_ad_width = 468; google_ad_height = 60; google_ad_format = "468x60_as"; google_ad_type = "text"; google_ad_channel = ""; google_color_border = "#000000"; google_color_bg = "#FFFFFF"; google_color_link = "#0000cc"; google_color_text...
WWE released the following details on this year's WrestleMania AXXESS attractions.The Main Event — More live matches than ever before, Q-and-As featuring WWE Superstars, plus exciting contests for your chance to win a number of prizes!Superstar Signings — Get an autograph with your favorite WWE Superstar or Diva at stations located in the arena seats throughout WrestleMania...
Mets News

Delivered to your inbox

You'll also receive Yardbarker's daily Top 10, featuring the best sports stories from around the web. Customize your newsletter to get articles on your favorite sports and teams. And the best part? It's free!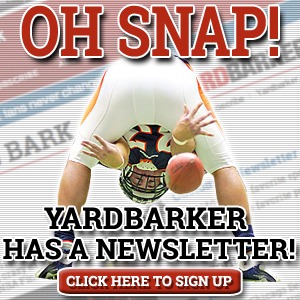 Latest Rumors
The Backyard

Today's Best Stuff

For Bloggers

Join the Yardbarker Network for more promotion, traffic, and money.

Company Info

Help

What is Yardbarker?

Yardbarker is the largest network of sports blogs and pro athlete blogs on the web. This site is the hub of the Yardbarker Network, where our editors and algorithms curate the best sports content from our network and beyond.