Via The Last Angry Fan:
A truly incredible story from the world of professional wrestling, after former WWE star Chris "The Masterpiece" Masters (pictured, top) apparently saved his mother from a crazed neighbor who had barricaded himself and Masters' mom inside her house and was threatening to burn down the building…and everyone in it.
According to ABC News, Masters (real name Chris Mordetzky) says he had been alerted to the trouble by his uncle, and arrived at his mother's Los Angeles home shortly after receiving his panicked uncle's phone call. The ex-WWE wrestler called the cops, and as soon as police arrived on scene, the lunatic neighbor started a blaze inside the home. Masters, sensing his mother was in mortal danger, did something so incredible you would think it had been scripted by Vince McMahon himself.
Using only his brute strength and incredible will, Masters reportedly uprooted a tree with his bare hands and threw it through a window in a room where his mom was hiding from her captor. He says he then reached inside the busted window and pulled his mother to safety. Cops were able to arrest the neighbor, who is being held on arson charges, but not before the Herculean Masters apparently got a few licks in on the dude.
The Masterpiece tweeted a photo of the aftermath…
Heres the aftermath.So thankful my moms alive!!!!!!!!! twitter.com/ChrisMasters31…

— Chris Masters (@ChrisMasters310) March 20, 2013
As well as uploading a few more pics to his Instagram account that really shows the amount of destruction to the house, as well as the amount of damage that one endures when you uproot a tree WITH YOUR BARE HANDS.
I can only imagine what the neighbor must look like after Masters got his hands on him. Props to The Masterpiece for showing restraint and not killing the guy who tried harming his mother when he had the chance, because that's something that a great majority of us would not—or could not—do if put in the same situation.
ABC News has more of the insane alleged details:
MORE FROM YARDBARKER
WWE News

Delivered to your inbox

You'll also receive Yardbarker's daily Top 10, featuring the best sports stories from around the web. Customize your newsletter to get articles on your favorite sports and teams. And the best part? It's free!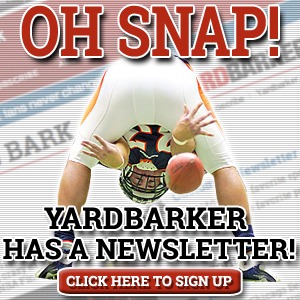 Latest Rumors
Best of Yardbarker

Today's Best Stuff

For Bloggers

Join the Yardbarker Network for more promotion, traffic, and money.

Company Info

Help

What is Yardbarker?

Yardbarker is the largest network of sports blogs and pro athlete blogs on the web. This site is the hub of the Yardbarker Network, where our editors and algorithms curate the best sports content from our network and beyond.