We've updated our Privacy Policy.
By continuing to use this site, you are agreeing to the new Privacy Policy.
ESPN's Stephen A. Smith nearly lost his mind Tuesday while discussing Kevin Durant's recent comments about "missing" an injured Stephen Curry.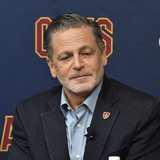 The Cleveland Cavaliers could already look like a completely different team next season with LeBron James and Isaiah Thomas likely to hit free agency. That's far from a foregone conclusion right now, but the writing could very well be on the wall with the team's dramatic struggles this season.Now comes this report from ESPN's Stephen A. Smith noting that owner Dan Gilbert is looking...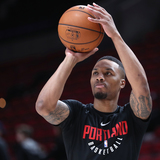 Damian Lillard is a star. He's amazing. He does some unbelievable stuff on the court for the Portland Trail Blazers. But thanks to the crazy talent at guard in the Western Conference, Lillard is once again an All-Star snub.Not surprisingly, Lillard has struggled with disappointment, having missed out on the last two All-Star votes in a row now."I've gotten frustrated just for the...
LIKE WHAT YOU SEE?
GET THE DAILY NEWSLETTER: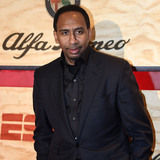 Stephen A. Smith appears to be toeing the company line by stating reporters and talking heads like himself in the employ of ESPN are "stepping out of our lane" whenever they enter the political fray and criticize Donald Trump."Do I believe the President has been a bit juvenile in his behavior? Yes he has," the "First Take" host said in a recent interview with Sporting News. "Having...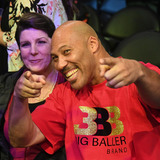 Charles Barkley has been one of LaVar Ball's most vocal critics over the last several months, and now Ball is taking their feud to a whole new level.In a wide-ranging interview with Jared Zwerling of Sports Illustrated that ran Friday, the Ball family patriarch let loose on Barkley with a series of personal shots during a discussion about his public image and his many naysayers....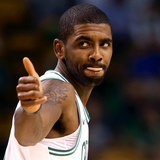 Kyrie Irving set a back screen on Jae Crowder then caught the ball at the top of the key off a curl from a screen set by Jaylen Brown. With Derrick Rose trailing the driving Irving and LeBron James sliding over to help, Irving lofted a floater over the late-arriving James and scored the first two points of the 2017-18 NBA season. Irving began the night with a bucket over James and...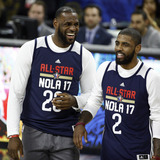 Kyrie Irving wants out of Cleveland, and he apparently had better hurry up and leave before he comes within striking distance of LeBron James.As if the drama with the Cavaliers has not already taken enough crazy turns, ESPN's Stephen A. Smith is now reporting that LeBron is so angry with Irving that he wants to beat him up. No, seriously — Smith says "sources" told him this. "In...
ESPN First Take co-host Stephen A. Smith has said a lot of ridiculously stupid things on his show over the years, which is one of the reasons the show has generated such high ratings. It's kind of pathetic if you think about it, but that's for another discussion. But apparently, he's said stupid things on shows other than First Take as well, which we now know, thanks to The Big Lead...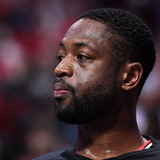 Dwyane Wade was at Game 4 of the NBA Finals, which in itself doesn't seem particularly noteworthy. However, his choice of clothing was a hot topic of discussion on social media during the game.Just prior to tipoff, the NBA's official Twitter account passed along a photo of Stephen A. Smith, Wade, and Shaq. Shortly after, the internet had a field day with Wade's outfit. Here are a...
The trade speculation surrounding Carmelo Anthony has been heating up, and now one plugged-in NBA reporter says 'Melo and the New York Knicks will part ways by next season. ESPN's Stephen A. Smith says Anthony will be gone either by the trade deadline or summer. @stephenasmith on @carmeloanthony "he will be gone by the deadline or by the summer" — Michael Kay Show YES (@TMKSonYES...
MORE STORIES >>
All Sports News

Delivered to your inbox

You'll also receive Yardbarker's daily Top 10, featuring the best sports stories from around the web. Customize your newsletter to get articles on your favorite sports and teams. And the best part? It's free!
THE HOT 10: Who's Trending