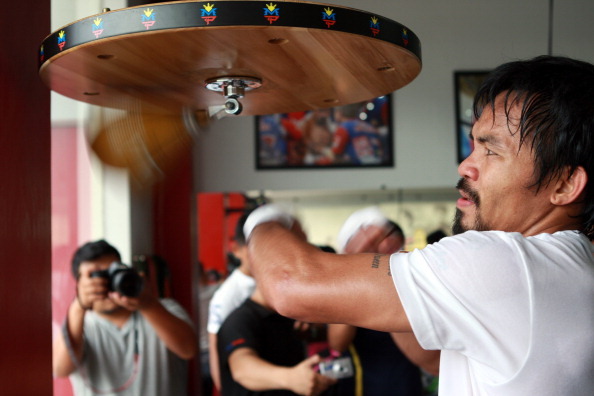 While millions of Filipinos struggle to comeback from the devastating Typhoon Haiyan in the Philippines, Manny Pacquiao is planning to dedicate his own comeback fight as inspiration to the victims in his native country. Over 600,000 Filipinos remain homeless while looting, gunfire and desperation have taken over his homeland. Pacquiao believes the best way to bring hope to his hungry and thirsty countrymen is to win his Nov. 24 fight against Brandon Rios. Pacquiao's heart-wrenching decision to fight while the distractions of the storm and its after effects surround him will not stop the Filipino congressman from his training schedule. Veteran trainer Freddie Roach insists it is for the best. In what he called a "statement to his people," the 34-year-old Pacquiao said: "I really want to visit the area and personally do what I can to help our countrymen who have suffered so much in this terrible tragedy. But I'm in deep training for a crucial fight so I regret I cannot go." "I will

Read the rest of this story...
MORE FROM YARDBARKER
Boxing News

Delivered to your inbox

You'll also receive Yardbarker's daily Top 10, featuring the best sports stories from around the web. Customize your newsletter to get articles on your favorite sports and teams. And the best part? It's free!