We've updated our Privacy Policy.
By continuing to use this site, you are agreeing to the new Privacy Policy.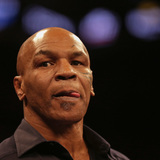 With California opening the door to legal marijuana, former boxing heavyweight champion Mike Tyson is going all in on being a pot farmer.On 40-acres in California City, Calif., Tyson plans to use half the land for growing marijuana and the other half for some bold pursuits including an edibles factory, campgrounds and cabins, and an amphitheater.We're looking forward to the Evander...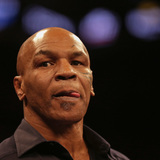 Mike Tyson claims he hated the iconic video game that bears his name — "Mike Tyson's Punch-Out" when it was first released all the way back on Oct. 18, 1987."I wasn't a fan at the time," Tyson told TMZ's Harvey Levin in an upcoming "OBJECTified" episode. "I had no idea it would be such a big, uh, thing." A big thing, indeed."Punch-Out" arguably is among the greatest sports video...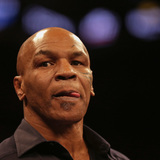 Brian J. Ourand was an advisor to Mike Tyson and others who stole more than $1 million, and now his judgment day has come.According to Andrew Welsch of OnWallStreet, Ourand, 56 years of age, was sentenced to 33 months in prison for his crime. The former advisor "used the stolen funds to pay golf course fees, tanning salons, stays in high-end hotels, health care memberships and other...
LIKE WHAT YOU SEE?
GET THE DAILY NEWSLETTER: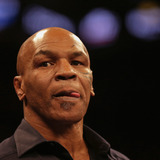 In what felt like a satirical black comedy moment, Mike Tyson jabbed out an unlikely and uncomfortable request to New Jersey Governor Chris Christie while on stage at the NJ Reentry Corporation's Prisoner conference at St. Peter's University in Jersey City."Man, governor I wish you could talk to Donald Trump, cause I haven't talked to him in many years," Tyson said about a pardon...
Mike Tyson was among the glitterati in attendance at Arthur Ashe Stadium this week to take in some opening-round action at the U.S. Open. And as "Iron Mike" is wont to do from time to time, his antics duringhis appearance invited some semblance of controversy. According to eyewitness accounts, Tyson snagged an ice cream treat out of a freezer at a Ben and Jerry's kiosk and walked...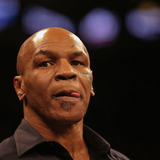 Boxing legend Mike Tyson was kind enough to take a moment on Tuesday night to congratulate the University of Cincinnati women's basketball team on winning four championships in a row. Yeah, you read that right. As many of you know, the UConn women won yet another championship, capping an undefeated season with a blowout win over Syracuse. Tyson tried giving them a shoutout, but...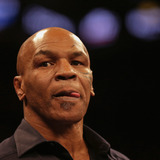 Any man who is bold enough to date Mike Tyson's daughter had better be ready to make out with Iron Mike. That's essentially what Tyson said in an appearance on "Conan" Wednesday night. After acknowledging that his daughters are "big time old enough to date," the former heavyweight champ shared the warning he gives to his daughters' boyfriends. "Whatever you do to my daughter...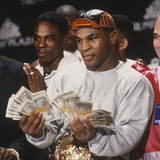 By Eddie Maisonet You read the title, and you're here. This is NOT a drill, it's the real deal. On Thursday, Jamie Foxx was interviewed on The Breakfast Club talking about his new music (which I would co-sign for anyone in need of a late night soundtrack) and fatherhood, but then he dropped this bomb on the world: I just went in with Paramount and Mike Tyson and I'm going to...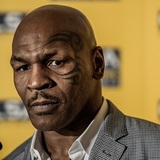 By Larry Brown SportsMike Tyson's longtime friend and manager Rory Holloway has written a book about the legendary boxer that contains some great anecdotes, including one about the time Tyson confronted Michael Jordan about a woman. Holloway's "Taming the beast: The untold story of Mike Tyson" talks about the time Iron Mike had dinner with several Chicago sports figures, including...
MAKES SENSE
Mike Tyson has a successful one-man show going called "Undisputed Truth." The show originated in Las Vegas, moved to Broadway, and now Tyson will be touring the country over the next several months while performing the show. The funny thing is Tyson says "Undisputed Truth" wasn't the name he really wanted for the show. Oh no. The title he preferred was something a lot more befitting...
MORE STORIES >>
Boxing News

Delivered to your inbox

You'll also receive Yardbarker's daily Top 10, featuring the best sports stories from around the web. Customize your newsletter to get articles on your favorite sports and teams. And the best part? It's free!