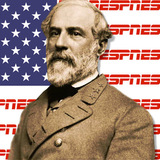 Front Five: The top stories that shaped both sports & politics this week "Is this even real life anymore?" - Clay Travis, conservative sports blogger who broke the Robert Lee/ESPN story.In an effort to desperately avoid entering the political arena, ESPN inadvertently threw itself right in the middle of it after conservative blogger Clay Travis outed the company on Tuesday for...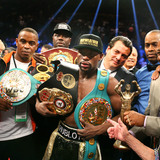 In addition to being the most hyped event in combat sports history, Saturday's boxing fight between Conor McGregor and Floyd Mayweather Jr. is poised to be the most purchased event in pay-per-view history. That's what happens when you have stars in two separate sports — MMA for McGregor, boxing for Mayweather — going head to head. Oh yes, it also helps when the two participants are...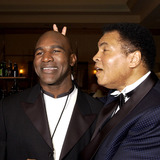 Tributes to Muhammad Ali have poured in throughout the boxing world, from those who looked up to him to those who fought against him. Names such as George Foreman, Mike Tyson, and Floyd Mayweather have all had something to say on social media about Ali's passing. It's been said it was Rope a dope, Ali beat me with no his beauty that beat me. Most beauty I've know loved him pic...
Craig Sager has received an enormous amount of support during his battle with leukemia. On Saturday, he received encouraging words from a former heavyweight boxing champion. Sager's leukemia had been in remission, but he announced late last month that is no longer the case. Sager is still working games during his fight with the disease and did so on Saturday at the NCAA Tournament...
One Mississippi State student has quickly become an internet hero. No, the student didn't rise to internet stardom by chasing down some thief on campus or saving a fellow student. Instead, he became a star because he was a straight badass and cooked his lunch while he was in class. Not only did the student cook his lunch, he cooked it on a George Foreman Grill while sitting in the...
MORE STORIES >>
Boxing News

Delivered to your inbox

You'll also receive Yardbarker's daily Top 10, featuring the best sports stories from around the web. Customize your newsletter to get articles on your favorite sports and teams. And the best part? It's free!