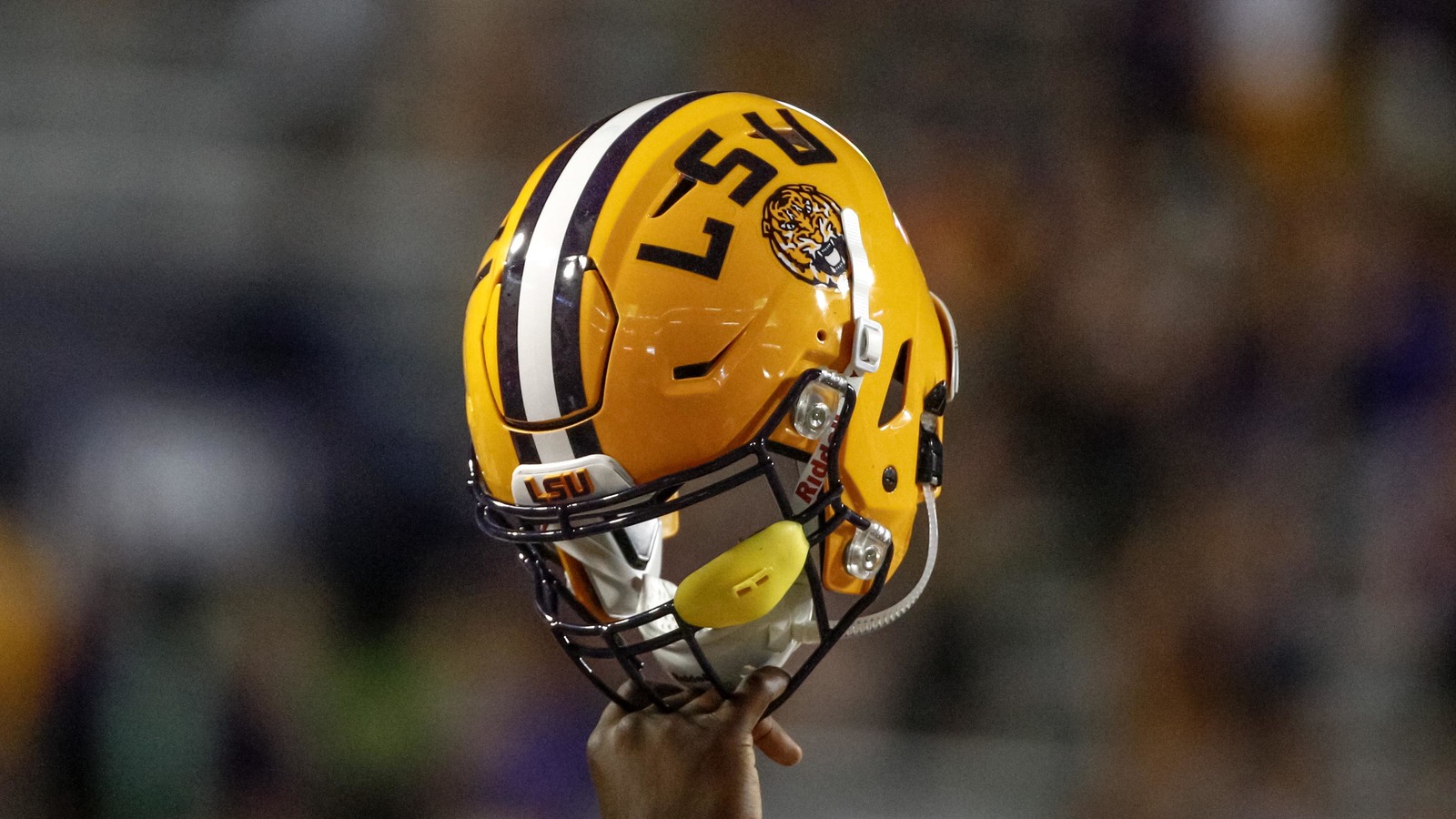 Steve Ensminger sounds like a blast!
Derick E. Hingle-USA TODAY Sports
A "honeymoon" period usually awaits coaches hired for new positions. A new offensive coordinator hasn't made his first fourth-down blunder yet, or pulled a popular quarterback out of a conference game.
Steve Ensminger, an LSU assistant promoted to offensive coordinator by head coach Ed Orgeron this week, is having none of it.
Instead, Ensminger skipped straight to the "feuding with media at press conference" stage in a shocking, profane press-conference rant against all things internet.
Here's what the 59-year-old pigskin play-caller told reporters in Baton Rouge.
"I don't read Twitter. I don't go on Facebook, and I tell my family to stay off of it," Ensminger said. "Because you know what? All I can do is what I can do. I can't let any outside influence say 'You're not good enough' or 'you can't do this.' Bull****! I'll do it!"
Apparently no one told Ensminger what he was supposed to say, which was, "It's a great honor to work with these young men and build our program going forward."
Ironically, the coach's rage-first strategy has caused a splash on exactly the medium he detests…social media. Fans also seem a little concerned about his years.
If things appear contentious right now, just wait until he calls his first dinky screen pass on third down and long.
MORE FROM YARDBARKER
Tigers News

Delivered to your inbox

You'll also receive Yardbarker's daily Top 10, featuring the best sports stories from around the web. Customize your newsletter to get articles on your favorite sports and teams. And the best part? It's free!