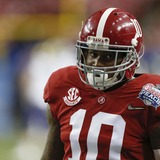 Long considered a lock to go in the top five, former Alabama linebacker Reuben Foster has seen his stock take a major tumble in the week leading up to the event. Earlier in the year, Foster was sent home from the NFL Scouting Combine in Indianapolis after getting into a heated argument with a hospital worker. Then, last week, reports surfaced that Foster tested positive for a diluted...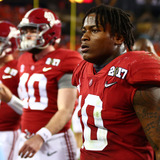 Prior to the drama we saw unfold around him during the NFL Scouting Combine earlier this year, former Alabama linebacker Reuben Foster was expected to be a top-five pick. Some had even concluded he was the second-best player in the entire draft behind Texas A&M's Myles Garrett.With the draft quickly approaching and more information coming out regarding Foster's medical and off...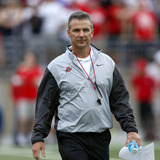 National Signing Day has come and gone, spring games are starting across the nation, and college football coaches, players, and fans are already looking ahead with excitement to the 2017 season. Some fans have more reason to be excited than others, though, with strong returning cores and top recruiting classes setting several squads up for potential runs at the national championship...
Reuben Foster is the top inside linebacker heading into the 2017 NFL Draft, but his stock could be headed towards a precipice.According to Shane Alexander of Inside the Pylon, the former Alabama star failed his combine re-check and could need a second surgery to repair damage to his rotator cuff. Foster had surgery to repair this injury to his rotator cuff in February. He then got...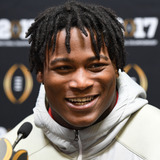 It was less than a month ago that former Alabama linebacker Reuben Foster was considered a lock to go in the top 10 of the 2017 NFL Draft.He was seen as an imposing middle linebacker, someone that could change the game on its head due to his mere presence on the field.Then something happened. It was dramatic. It shaped the 2017 NFL Scouting Combine in Indianapolis. Foster got into...
Alabama linebacker Reuben Foster is one of the better prospects to enter the NFL draft at his position in a long time—yet a few teams high in the order have him off their boards. Why? Foster got sent home from the scouting combine in Indianapolis for a bit of an attitude after arguing with a hospital employee while waiting in a long line. This, combined with questions about his past...
Alabama linebacker Reuben Foster is formally apologizing for an incident that got him sent home from the NFL Scouting Combine.Foster was banished from the Combine on Friday after an incident involving a hospital worker, meaning he was missing when the linebackers did their drills on Sunday. In an attempt to account for his behavior, Foster's agent sent a letter to all 32 teams apologizing...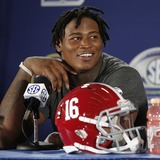 Details have emerged surrounding the Reuben Foster hospital conflict that led to his dismissal from the NFL Combine.ESPN's Adam Schefter reported on Friday night that Foster was being sent home from Indianapolis after a confrontation with a hospital worker. On Saturday morning, The Monday Morning Quarterback's Robert Klemko shared some more details about the incident.According to...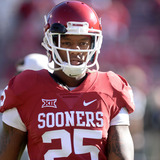 330 NFL hopefuls were invited to Lucas Oil Stadium in Indianapolis, Ind. for the 2017 NFL Combine, which is held through March 6. During their time there, the young prospects will be run through the wringer, fielding questions from professional scouts and putting their athletic skills on display for the football world to see.For some, the NFL Combine will provide a springboard to...
MORE STORIES >>
College Football News

Delivered to your inbox

You'll also receive Yardbarker's daily Top 10, featuring the best sports stories from around the web. Customize your newsletter to get articles on your favorite sports and teams. And the best part? It's free!
THE COLLEGE FOOTBALL HOT 10