We've updated our Privacy Policy.
By continuing to use this site, you are agreeing to the new Privacy Policy.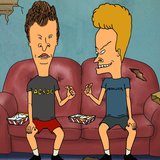 I don't think I'm blowing anyone's mind by saying that two is better than one. It takes two to make a thing go right, just as it takes two to tango. And it takes at least two people to play "Frog baseball," to have a proper roast of music videos, and of course, it takes two to work the drive-thru. Everything is just better with a friend – even if all they do is talking about "scoring...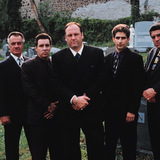 With 18 seasons under its belt and a 19th set to premiere on Sept. 27, 2017, "Law & Order: Special Victims Unit" is considered by many to be one of the greatest crime dramas of all time. We won't argue that, but what other shows about criminals, cops, attorneys, and gangsters could give the "Law & Order" franchise a run for its money? This slideshow will attempt to answer...
When it comes to the Primetime Emmy Awards, there's no bigger honor for a show to win than Outstanding Series, be it drama, comedy, animated, etc. Most classic and critically acclaimed shows won this at some point during their run - many multiple times - but it's important to remember that for each year's winner, there are several losers. For this reason (or possibly just a flub...
LIKE WHAT YOU SEE?
GET THE DAILY NEWSLETTER:
X-Files fans are waiting with baited breath for the triumphant return of Mulder and Skully. With the new, six episode installment of the popular series kicking off on January 24th on FOX, the powers that be have released a new maxi-trailer. Original creator Chris Carter returns along with stars David Duchovny and Gillian Anderson
David Duchovny and Gillian Anderson are reuniting for a six-part X-Files limited series, reprising their roles as FBI agents Fox Mulder and Dana Scully. Although the enormously popular paranormal investigation
There is a great episode of The X-Files called "The Unnatural" where David Duchovny pays  homage to the game of baseball. Duchovny played in centerfield in college and this was a way for him to pay tribute to the game he loved. The episode centers around an alien named Josh Exley who also has a love of baseball and is masquerading as a baseball player for the Roswell Grays. I am...
MORE STORIES >>
Entertainment News

Delivered to your inbox

You'll also receive Yardbarker's daily Top 10, featuring the best sports stories from around the web. Customize your newsletter to get articles on your favorite sports and teams. And the best part? It's free!