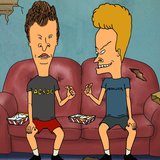 I don't think I'm blowing anyone's mind by saying that two is better than one. It takes two to make a thing go right, just as it takes two to tango. And it takes at least two people to play "Frog baseball," to have a proper roast of music videos, and of course, it takes two to work the drive-thru. Everything is just better with a friend – even if all they do is talking about "scoring...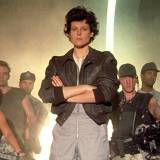 When it comes to science fiction movies and television shows, the genre is almost entirely a boys' club. That's especially true when it comes to being behind the camera (I dare you to name me a genre female director without first looking it up). But women have always played a prominent role in the genre, portraying heroines and villains in futuristic dystopian worlds, in galaxies...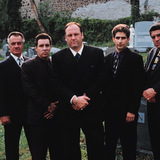 With 18 seasons under its belt and a 19th set to premiere on Sept. 27, 2017, "Law & Order: Special Victims Unit" is considered by many to be one of the greatest crime dramas of all time. We won't argue that, but what other shows about criminals, cops, attorneys, and gangsters could give the "Law & Order" franchise a run for its money? This slideshow will attempt to answer...
In the movie "Viceroy's House," director Gurinder Chadha delivers a deeply personal story of the lives shattered as a result of the partition of India and Pakistan when British rule ended in 1947. Unfortunately, that story — of Chadha's grandmother, one of the 14 million displaced when the Muslim-majority Pakistan was cleaved from Hindu-dominated India — is revealed through a few...
When it comes to the Primetime Emmy Awards, there's no bigger honor for a show to win than Outstanding Series, be it drama, comedy, animated, etc. Most classic and critically acclaimed shows won this at some point during their run - many multiple times - but it's important to remember that for each year's winner, there are several losers. For this reason (or possibly just a flub...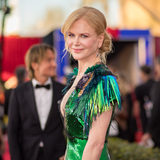 The debate has been raging for years now: is television better than the movies? Considering the epic sweep of "Game of Thrones," the star-studded drama of "Big Little Lies" and the whip-smart hilarity of "Veep," the argument can be made that TV now offers up a more robust selection of entertainment, some of which consistently exceeds any given year's Oscar nominees in terms of quality...
The name is Bond. Jane Bond. That was the notion that popped up on Twitter earlier this week when someone posted a mockup of a movie poster for the next 007 movie, with "The X-Files" star Gillian Anderson in the lead. The job may have a vacancy soon, as reports came out recently that Daniel Craig, the current James Bond, turned down a contract for the next Bond film. Several names...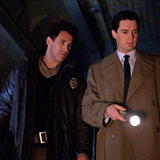 There's nothing better than being ahead of the curve on a cultural sensation, and nothing worse than watching your best kept secret go mainstream. But that's just a credit to your impeccable taste. Sooner or later, all of these movies, television shows, musicians and so on were going to hit it big. 
X-Files fans are waiting with baited breath for the triumphant return of Mulder and Skully. With the new, six episode installment of the popular series kicking off on January 24th on FOX, the powers that be have released a new maxi-trailer. Original creator Chris Carter returns along with stars David Duchovny and Gillian Anderson
David Duchovny and Gillian Anderson are reuniting for a six-part X-Files limited series, reprising their roles as FBI agents Fox Mulder and Dana Scully. Although the enormously popular paranormal investigation
MORE STORIES >>
Entertainment News

Delivered to your inbox

You'll also receive Yardbarker's daily Top 10, featuring the best sports stories from around the web. Customize your newsletter to get articles on your favorite sports and teams. And the best part? It's free!