We've updated our Privacy Policy.
By continuing to use this site, you are agreeing to the new Privacy Policy.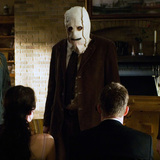 Lock your windows and bolt your doors. In celebration of this month's "The Strangers: Prey at Night," hitting theaters, here's our list of the best home invasion films.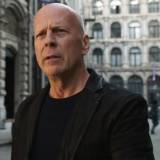 There's just something cathartic about a good revenge flick. Every day, something has us feeling wronged and deep down inside, we'd just like a little payback. Luckily, we have revenge films, like Eli Roth's remake of "Death Wish" heading towards theaters, and to get you ready, we've compiled our own list of the 25 best revenge films of all time.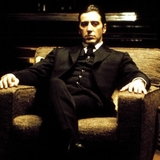 Every year, the Academy gives out an Oscar for Best Picture, but despite some of the surprises and the snubs, some films are so good they become instant classics and shoo-ins for Oscar gold. Here we present 20 of the best instant classics that managed to all the way.
LIKE WHAT YOU SEE?
GET THE DAILY NEWSLETTER: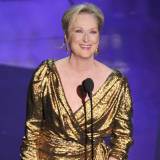 Meryl Streep was just a year out of the prestigious Yale School of Drama in 1976 when she saw the movie performance that would change her life. It wasn't Faye Dunaway in "Network," Sissy Spacek in "Carrie" or Liv Ullman in "Face to Face." No, it was Robert De Niro as Travis Bickle in "Taxi Driver." According to Meryl Streep: Anatomy of an Actor author Karina Longworth, Streep was...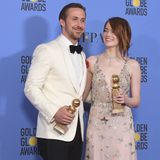 Since 1951, the Hollywood Foreign Press Association (HFPA) has bestowed awards upon its picks for the best in television and film. For many of those years, a Golden Globe win signaled potential Oscar gold. Since the awards show's inception, the Golden Globes accurately selected 43 of 65 possible Oscar wins for Best Picture.Since awards for Best Picture are given for both Drama and...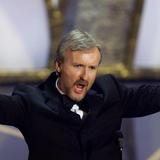 For all the times the Academy gets it wrong, there are a number of times that it absolutely gets it right. We present 20 of those films.
HBO announced Wednesday it is canceling "Luck," after three horses died in production of the horse racing drama. On Tuesday, a horse on set was injured and had to be euthanized, prompting the American Humane Association to call for an investigation, the Los Angeles Times reported. Two horses died previously during filming for the first season of the show, starring Dustin Hoffman...
MORE STORIES >>
Entertainment News

Delivered to your inbox

You'll also receive Yardbarker's daily Top 10, featuring the best sports stories from around the web. Customize your newsletter to get articles on your favorite sports and teams. And the best part? It's free!