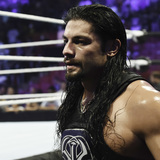 WWE Superstar Roman Reigns and famous actors Mark Wahlberg and Josh Duhamel are accused of being involved in a steroids ring.The accusations of Reigns, Wahlberg and Duhamel's ties to a steroids ring were revealed by Richard Rodriguez, the owner of Miami-based Wellness Fitness Nutrition and Iron Addicts gym, who is in jail for dealing steroids. His business was raided by the DEA last...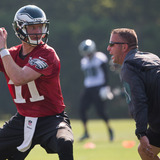 We've all been told in no uncertain terms not to quit our days jobs. At the very least, Carson Wentz's day job consists of him making millions to toss a football around a stadium.Because, his dance moves leave a lot to be desired. Here, we see Wentz attempt to dance on stage with Black Eyed Peas star Fergie and her husband, Josh Duhamel.It didn't go according to plan for the former...
The big screen drama Bravetown—about Josh Harvest, a gifted but lonely teenage musician who goes on a life-altering journey—features an all-star cast that includes Josh Duhamel, Maria Bello and rising
Here's a video from HollywoodReporter.com in which Malcolm Butler "intercepts" the winning envelope from Josh Duhamel…
Well, hello there. How are things? Quite well, I imagine. Rosie Huntington-Whiteley, a British model who has apparently replaced the untalented Megan Fox in the upcoming Transformers flick, Dark of the Moon, was on hand at the Daytona 500, serving as Grand Marshal of the race, along with her Transformers co-star Josh Duhamel and director [...]
MORE STORIES >>
Entertainment News

Delivered to your inbox

You'll also receive Yardbarker's daily Top 10, featuring the best sports stories from around the web. Customize your newsletter to get articles on your favorite sports and teams. And the best part? It's free!