We've updated our Privacy Policy.
By continuing to use this site, you are agreeing to the new Privacy Policy.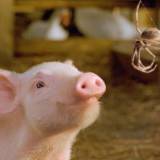 "Peter Rabbit," a CGI/live action hybrid movie based on the Beatrix potter children's book about an anthropomorphic farm animal voiced by James Corden, will hit theaters nationwide this Friday. The general critical consensus is that the movie is not good – two common threads found in the reviews is how insufferable Corden is in it and how the movie completely doesn't get the tone...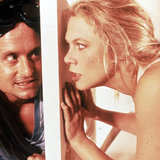 With Valentine's Day approaching, you'll no doubt be inundated with lists recommending the usual rom-com classics meant to reassure us that our Harry or Sally is somewhere out there waiting for us. Well, what if they aren't? What if true love is a load of hokum designed to sell flowers and greeting cards? Are you someone who believes "happily ever after" is a sham? Looking for movies...
MORE STORIES >>
Entertainment News

Delivered to your inbox

You'll also receive Yardbarker's daily Top 10, featuring the best sports stories from around the web. Customize your newsletter to get articles on your favorite sports and teams. And the best part? It's free!