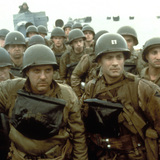 Truth is often stranger (and more entertaining!) than history, which is why so many films are based on true stories. This includes countless movies based on actual military or other governmental agency operations, like the upcoming film "7 Days in Entebbe," which recounts Operation Entebbe (also called Operation Thunderbolt), a terrorism-related hostage rescue undertaken by commandos...
Let's face it: When it comes to originality, Hollywood isn't really with it. This isn't a new thing. Since time immemorial, executives have taken the success of an already existing title and tried to milk it for all that they can. Inevitably, these projects are destined to fail. Here are 18 examples of beloved movies being turned into terrible television shows.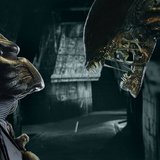 The release of "Alien: Covenant" is imminent, and we decided to celebrate this fact by watching all 10 of the Alien and Predator films in a row. Why both? Well, besides the fact that another Predator movie is set to drop next summer (entitled "The Predator"), these two franchises will also be forever linked thanks to two crossover films released in 2004 and 2007.Of course, as geeky...
There's a good chance Hellboy III will materialize. Based on the comic book by Mike Mignola, the film is expected to be written and directed by Guillermo del Toro, who wrote and
Movies The legend also talks Hellboy 3 and answers the same 10 questions we always ask everyone!
MORE STORIES >>
Entertainment News

Delivered to your inbox

You'll also receive Yardbarker's daily Top 10, featuring the best sports stories from around the web. Customize your newsletter to get articles on your favorite sports and teams. And the best part? It's free!