We've updated our Privacy Policy.
By continuing to use this site, you are agreeing to the new Privacy Policy.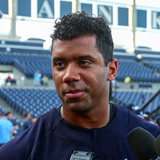 Russell Wilson on Monday, as expected, made his first appearance at spring training with the New York Yankees. The Seattle Seahawks quarterback, who was acquired by the Bronx Bombers earlier this month in a trade, called the opportunity to don the pinstripes a "dream come true." Not only that, Wilson also explained why he continues his flirtation with the game of baseball. "Some...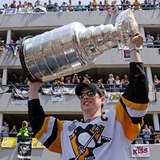 Want more news first thing in the day? Sign up for the Yardbarker Morning Bark newsletter here.Good morning and welcome to the YB Box Score, what we're reading while resting our feet between victory parades. Happy birthday today to Tim Lincecum, Derek Anderson, Andy Pettitte and Dusty Baker. On this date in 1938 Johnny Vander Meer threw a no-hitter for the Reds in the first night...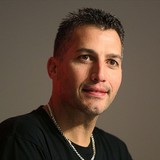 Andy Pettite's No. 46 will be the 18th number retired in the storied history of the New York Yankees franchise. Pettitte's son, Josh, tweeted out the news Sunday evening. Josh deleted the tweet shortly after posting, but it's apparent that this little Yankees' secret is out to the public. In 15 seasons with the Yankees, Pettitte won 219 games (92 over .500) and finished with a 3...
LIKE WHAT YOU SEE?
GET THE DAILY NEWSLETTER:
Baylor University freshman Josh Pettitte did something Wednesday, his father, New York Yankees great Andy Pettitte, could never relate to during his lengthy career. He underwent Tommy John surgery.  Oh, and the righty even got cut on by the legendary Dr. James Andrews himself after, apparently, pretty short notice.  The surgery seemingly went well, as the 19-year-old was...
Andy Pettitte deserved a night like last night. A 17-year veteran in the league, Pettitte honored the game by competing viciously hard his entire career, by spilling out his guts on the mound every time he pitched. Pettitte is one of those players – others being David Ortiz and Jeff Bagwell – who the game has forgiven for taking steroids based on his otherwise sparkling representation...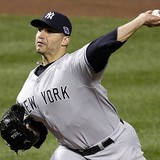 Yesterday, Andy Pettitte officially announced that he will retire following the season.  While he's come out of retirement once before, Pettitte stressed it is different this time, stating he's both mentally and physically exhausted by the game – a significant statement coming from a guy that's been throwing for almost two decades. But how will we remember Andy Pettitte? Consistent...
Andy Pettitte is going to announce his (second) retirement this afternoon. Much will be written (again) about Pettitte's career and, of course, his Hall of Fame prospects. Others are better at the history and biography stuff, and, well, at pretty much all of the other stuff, too. Personally, I am not interested in predicting whether a player will get into the Hall of Fame. Analyzing...
They say Andy Pettitte will make it official today. He's hanging them up.You can talk about legacy, leadership, clubhouse glue and Hall of Fame credentials. But whatever you say, don't forget to mention that over the last month, during this team's last gasp for a post-season birth, Andy was our best starting pitcher. Our bullpen collapsed. He never let us down.That 1989 void we're...
Central to the Yankees' hot start this season – a burst out of the gates that kept the team above water through the sluggish months to follow – was the turned-young-again pitching of Andy Pettitte. And central to the team's resurgence this August – a stretch of 13 wins in 17 games that has thrust the Yanks back into the playoff race – has been the same implausible success from the...
Andy Pettitte, greatest Yankees pitcher of all time? We know, we know. It's so ridiculous, you can't even believe we're asking. But, after Monday night's historic feat, it's at least worth taking a look at the numbers. First, one qualification -- We're talking starting pitchers. The Yankees' all-time greatest pitcher is Mariano Rivera. There has never been another lights-out closer...
MORE STORIES >>
Yankees News

Delivered to your inbox

You'll also receive Yardbarker's daily Top 10, featuring the best sports stories from around the web. Customize your newsletter to get articles on your favorite sports and teams. And the best part? It's free!