We've updated our Privacy Policy.
By continuing to use this site, you are agreeing to the new Privacy Policy.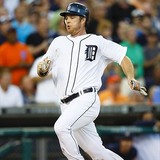 Over the past week, the New York Yankees have played seven games and have committed at least one error in five of them. They also lost four of those five games. Given that the current Yankees (despite maintaining power levels that few expected) do not resemble the well-rounded offensive juggernauts of previous years, pitching and defense are all the more important.A clean game...
It's off Boesch, by gosh!A summer squash... from Boesch!Brennan, you're no lemon!All along the Boeschtower, said the joker to the bee, there's too confusion, I can't get no relief!Well...?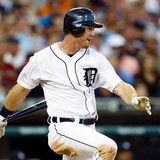 This is a tale of our castaways...OK, by now you know the Bone Collector has signed 6'4",  235-pound OF Brennan Boesch, replacing 10 of the Grandyman's lost home runs and more than half his annual strikeouts. That means we could have a LF platoon of Boesch and Ben Francisco, who - by the way - are statistical astral twins, according to the number crunchers at Baseball Reference....
LIKE WHAT YOU SEE?
GET THE DAILY NEWSLETTER:
I remember when the Detroit Tigers originally called Brennan Boesch up in 2010. I commented to my readers at the time that he had the look of a guy who would never get sent back down. Brennan Boesch Today, the Tigers have released him. The move ends a run of inconsistency, injury, promise, and disappointment. Over bits and pieces of 3 seasons in Detroit, Boesch hit .259 with 42 homers...
The Detroit Tigers have identified their main offseason need. For a refresher on yesterday's "State of the Team' address from GM Dave Dombrowski, click here. As it stands right now, the Tigers have a few objectives. Attempt to re-sign Anibal Sanchez, and Find a corner outfielder who can play defense and hit with reliability, especially against lefties Regarding Sanchez, he is probably...
A Detroit Tigers ball boy had an embarrassingly awkward experience during Tuesday's game against the Cleveland Indians, something I imagine he's still shuddering in horror over. During the top of the 3rd inning with the Tribe leading 2-0, Indians shortstop Asdrubal Cabrera hit a ball right down the first base line that first-base umpire James Hoye ruled [...]
The Detroit Tigers made a big pre-deadline trade as expected. Bringing in Omar Infante and Anibal Sanchez shored up two of the team's biggest needs, another capable starting pitcher and a solid 2nd baseman. The only apparent need still on GM Dave Dombrowski's wish list is a right-handed hitting outfielder, preferably one with some pop and defensive acumen. Carlos Quentin re-upped...
The Arizona Diamondbacks have made it clear in recent days that they will entertain trade offers for their star right fielder Justin Upton. Is it possible that he'd be a fit with the Detroit Tigers and could they put together a strong enough package to make it happen? First, we must look at the D-backs' outfield situation. If Upton were to be sent packing it would leave just 3 outfielders...
MORE STORIES >>
Angels News

Delivered to your inbox

You'll also receive Yardbarker's daily Top 10, featuring the best sports stories from around the web. Customize your newsletter to get articles on your favorite sports and teams. And the best part? It's free!