Giants manager Bruce Bochy hasn't yet named the fourth and fifth starters for the team's pitching rotation. And Saturday's events probably didn't hasten any judgments for Bochy and the Giants' decision-makers.
Tim Kawakami is joined by San Francisco Giants skipper, Bruce Bochy, to talk everything orange and black. Boch takes some time to pay respect to his friend Kevin Towers before jumping into what life is like not only as a World Series-winning manager, but a new grandfather as well. Tim and Bruce also get into the Giants' offseason moves, potential lineups with the new weapons Boch...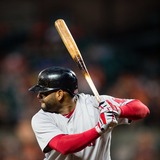 Pablo Sandoval made his return to the Giants lineup and was greeted warmly when introduced at AT&T Park in San Francisco.Sandoval signed a minor league deal with the Giants after being released by the Red Sox last month. After playing 12 games in the minors, Sandoval was added to San Francisco's 25-man roster on Saturday to replace Brandon Belt, who was placed on the seven-day...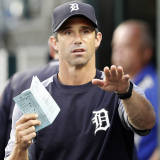 In the high-demand, ever-changing world of coaching in professional sports, it's a fair assessment that every head coaching job is a temporary one. The window to show and prove is quick and short, and in the wide-open terrain of Major League Baseball, that is especially true. The 2017 MLB season saw three brand-new managers christened a year after five teams moved on from their managers...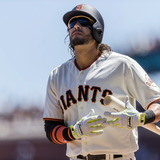 Michael Morse's playing career could be over following his concussion suffered on Memorial Day.Morse was involved in a collision with San Francisco Giants teammate Jeff Samardzija during a brawl between Hunter Strickland and Bryce Harper on May 29. Morse was concussed during the collision and has been out since then. Giants manager Bruce Bochy shared an update on Morse Friday. According...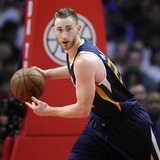 Want more news first thing in the day? Sign up for the Yardbarker Morning Bark newsletter here.Good morning and welcome to the YB Box Score, what we're reading while burning off the last of the holiday fireworks celebrating the Gordon Hayward decision. Happy birthday today to Tim Worrell, Alexander Radulov and Megan Rapinoe. On this date in in 1987 Mark McGwire became the first rookie...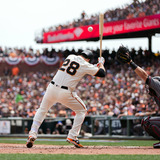 After a scary moment during Monday's game between the Giants and Diamondbacks, early indications are that Buster Posey is doing well.In the bottom of the first inning, Posey was hit in the head by a pitch from Taijuan Walker that registered 94mph on the radar gun at AT&T Park. The Giants catcher was able to leave under his own power after a visit from manager Bruce Bochy and...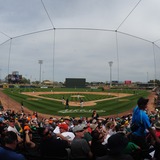 The San Francisco Giants were having a nice spring day in Arizona on Saturday. Exhibition baseball. A lot of sun.Then, in one fell swoop, the entire day was turned upside down for the Giants.First base coach Jose Alguacil was hit in the face by a foul ball off the bat of Kansas City Royals infielder Hunter Dozier. He was eventually carted off the field and sent to the hospital."Trainer...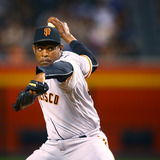 San Francisco Giants manager Bruce Bochy used five different pitchers to unsuccessfully attempt to navigate the 9th inning against the Chicago Cubs Tuesday. Notably, a man who served as his closer for much of the season was not one of them. Santiago Casilla, who was the Giants' closer all the way up through September 17, was not even called upon to warm up as the Giants' bullpen...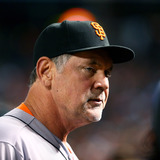 The San Francisco Giants and manager Bruce Bochy were dealt a health scare on Monday. Bochy was admitted to a hospital and will stay there overnight. As such, he will miss the team's series opener on the road against the Miami Marlins. He is resting comfortably and is expected to return tomorrow. Bench coach Ron Wotus will serve as manager tonight for the #SFGiants — #WeAreSF...
MORE STORIES >>
Giants News

Delivered to your inbox

You'll also receive Yardbarker's daily Top 10, featuring the best sports stories from around the web. Customize your newsletter to get articles on your favorite sports and teams. And the best part? It's free!