We've updated our Privacy Policy.
By continuing to use this site, you are agreeing to the new Privacy Policy.
Getting older. Not a perennial MVP candidate. But, boy howdy, is it good that he's here. Back when Buster Posey was shattered by a play at the plate — seven freaking years ago — there was a name that was whispered, half-talisman and half-curse. That name was Jason Kendall, who was pretty much the perfect catcher until a freak accident changed everything. Was Posey going to follow...
Come, laugh along with some of our favorite Giants and watch these commercials. It is that time of year, friends, when someone who was always going to watch baseball all year critiques commercials that were created for people who were on the fence about watching baseball. These commercials aren't for me. Chances are, if you're on this site, they're probably not for you. If the commercials...
The Giants' 10-7 Cactus League triumph on Friday over the Mariners at Scottsdale Stadium raised a couple of essential issues about Buster Posey: the frequency with which the All-Star catcher can play the game's most grueling position and, when he does play, the spot in the batting order that he'll occupy to maximize his offensive production.
LIKE WHAT YOU SEE?
GET THE DAILY NEWSLETTER: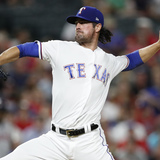 Every MLB season offers some positive surprises. As we sit here at the beginning of spring training, we know that some guys are going to come out of nowhere to put up monster campaigns. Unfortunately, we also know that some big name guys are going to lose some productivity.Sometimes, it's difficult to predict who those guys will be. But with all of these players, the warning signs...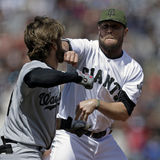 Welcome to this week's edition of Three Up, Three Down — your weekly catch-up of the three best highlights (and lowlights) from around the league. We're here for all of the cheers and the jeers, because it's baseball. You can't have a winner without someone losing along the way.(Okay, we're a few days late due to vacation. But the hot stays hot and the cold is still as cool as ice...
The television camera changes everything. Imagine being broadcast at work, at school, at your local coffee shop or bar, or wherever you spend most of your time in public. Were every move to be recorded, one's behavior (I presume) would be inclined to change. My behavior certainly would. I would want the world most often to see the best of me. It's human nature to be liked, to be...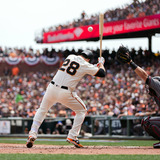 After a scary moment during Monday's game between the Giants and Diamondbacks, early indications are that Buster Posey is doing well.In the bottom of the first inning, Posey was hit in the head by a pitch from Taijuan Walker that registered 94mph on the radar gun at AT&T Park. The Giants catcher was able to leave under his own power after a visit from manager Bruce Bochy and...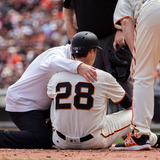 San Francisco Giants star catcher Buster Posey was removed from Monday's game when he was hit in the head with a fastball in his first plate appearance.An 0-1 fastball clocked at 94 mph got away from Arizona Diamondbacks pitcher Taijuan Walker and nailed Posey's helmet. The good news is that Posey appeared to be okay after getting hit. He immediately popped up into a sitting position...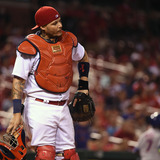 The St. Louis Cardinals heard Yadier Molina say he was intrigued by the possibility of becoming a free agent, and they apparently didn't like it.Just on Saturday, Molina said he would not negotiate a contract extension during the season and that he was intrigued by the possibility of becoming a free agent.Two days later, FanRag Sports' Jon Heyman reports that the sides are making...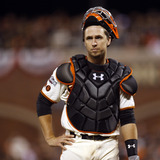 San Francisco Giants catcher Buster Posey on Monday night took to Instagram to post a heartfelt tribute to Chief Petty Officer William "Ryan" Owens, a Navy SEAL who died over the weekend in Yemen.Owens was killed during an intelligence-gathering raid on al Qaeda militants when his aircraft experienced a "hard landing," according to Pentagon officials per an NBC News report.Posey...
MORE STORIES >>
Giants News

Delivered to your inbox

You'll also receive Yardbarker's daily Top 10, featuring the best sports stories from around the web. Customize your newsletter to get articles on your favorite sports and teams. And the best part? It's free!