We've updated our Privacy Policy.
By continuing to use this site, you are agreeing to the new Privacy Policy.
Hey, looks like the guy the Cubs hired to recruit Yu Darvish might be able to play a little catcher as well. CI readers already knew that, of course, but more casual fans probably don't know much about Chris Gimenez beyond his connection to Darvish. Actually, most of them may not even know that much. … The post Chris Gimenez Pulled Perfect Pump-Fake to Fool Angels appeared first on Cubs Insider.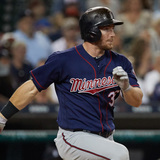 The Cubs appear to have a minor-league deal in place with catcher Chris Gimenez, which the University of Nevada baseball club (his collegiate team) tweeted recently and SB Nation's Chris Cotillo confirms on Twitter. Other terms of the agreement are not yet known.While minors pacts with veteran catchers typically aren't very exciting, this one comes with some added interest. For one...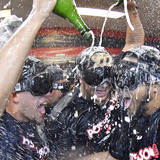 While they lost their own game, the Minnesota Twins had a great night on Wednesday. The Los Angeles Angels fell to the Chicago White Sox, clinching Minnesota's spot in the American League Wild Card Game. The Twins were in Cleveland, watching the game in Chicago and let's just say, they had a happy reaction when it went final. The winning home run was hit by White Sox third baseman...
LIKE WHAT YOU SEE?
GET THE DAILY NEWSLETTER:
Chris Gimenez is good with a quip, and he came up with a classic earlier this month. Following a game in which he homered twice, the 34-year-old journeyman told reporters, "Hopefully I'm one of the better hitting pitchers in the league." Gimenez is, of course, a catcher by trade — but the lines are getting blurred a bit. He's started 24 games behind the dish for the Minnesota Twins...
Chris Gimenez is an effective communicator. It's not the primary reason the journeyman backstop keeps finding a job, but given the importance of that trait to his position, it's certainly a factor. Along with versatility and catch-and-throw skills, forging a relationship with a pitching staff is very much one of his strong suits. Gimenez is wearing a Minnesota Twins uniform now,...
Lucky for Gimenez I hear the market on relief pitchers is insane right now. Backup catcher Chris Gimenez has elected for free agency, the Cleveland Indians confirmed Monday on Twitter. The Tribe outrighted Gimenez to the Triple-A Columbus Clippers in order to make room for rising prospect Francisco Mejia and protect him from the Rule 5 draft in December. Gimeinez, 33, rejected...
Ryan Merritt replaces Chris Gimenez on the roster Embiggened version Google Docs version Each team has an opportunity to make changes to their roster between playoff series, as long as the players being added are eligible (on 40-man roster as of Aug 31, and not suspended for a PED during the current season). The Indians have made one minor move with the change from a 5-game...
It's always fun when position players come in to pitch in MLB games. And on Thursday night, we were treated to such a feat in the Angels-Rangers matchup. Entering the top of the ninth inning, the game was out of reach, with Los Angeles leading, 15-4. This seemed like a perfect time for Rangers catcher Chris Gimenez to make his first major league appearance as a pitcher. And he was...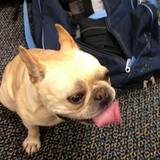 URINE TROUBLE
David Price's French Bulldog, Astro, had full run of the Tampa Bay Rays clubhouse on Sunday and the   pug-faced pooch ended up marking his territory on catcher Chris Gimenez's travel bag. Price apologized for his dog's little accident and via Twitter said he cleaned up the puddle of pee. Haha Astro sent a special good luck to @chrisgimenez5 ....don't worry I cleaned up the little...
Chris Gimenez wound up on the 15-day disabled list Wednesday, but the Mariners backup earned considerable respect from his manager and teammates after gutting out the final six innings Tuesday while playing with a strained oblique muscle in his side.
MORE STORIES >>
Cubs News

Delivered to your inbox

You'll also receive Yardbarker's daily Top 10, featuring the best sports stories from around the web. Customize your newsletter to get articles on your favorite sports and teams. And the best part? It's free!