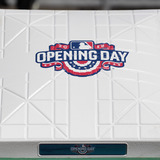 "Baseball was rooted not just in the past but in the culture of the country; it was celebrated in the nation's literature and songs. When a poor American boy dreamed of escaping his grim life, his fantasy probably involved becoming a professional baseball player. It was not so much the national sport as the binding national myth." –David Halberstam, Summer of '49The room is gray...
YouTube Aside from my dad and grandpa, Ernie Harwell may have been the most critical person who "got me into" loving baseball when I was a kid.  From April until October, I fell asleep listening to Mr. Harwell and George Kell – every night.  By listening to to Harwell and examining the sports page in the next morning, I taught myself how to read.  No joke. To celebrate the start...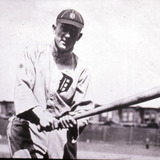 Fifteen members of the Detroit Tigers organization have had their numbers retired or names honored. How many of them can you name? Clue: Number or Position/role in franchise
GABRIEL B. TAIT/Detroit Free Press You couldn't tell by the flurries in southeast Michigan right now, but spring training is here. And on every first day of spring training, It's Always Sunny in Detroit honors the late great Ernie Harwell by playing the Voice of the Turtle, a reading he used to do (Song of Solomon 2:12) every first day of baseball. Welcome back, baseball.  It's been too long.
Happy first game of spring training day, everyone! The Tigers take on the Atlanta Braves in Kissimmee, Fla.  The first pitch is at 1:05 PM and the game can be heard on WXYT-FM (97.1). in Metro Detroit. The late great Ernie Harwell used to open every spring training with the following from Song of Solomon… Goosebumps.
A new pair of bronze glasses were placed on the statue of legendary Detroit Tigers broadcaster Ernie Harwell Tuesday following the brazen theft of the previous pair, WXYZ-TV reported. Detroit Tigers officials said the glasses were pried from the statue sometime in July, though they do not know the exact time or circumstance of the theft. "With 43,000 people a night coming through...
After a nearly yearlong battle with cancer, Hall of Fame Tigers broadcaster Ernie Harwell passed away on Tuesday night at the age of 92. From the Detroit Free Press: Harwell had one of the longest runs by a broadcaster with one major league club, calling Tigers games for 42 seasons. For the first 32 of those seasons, he made and cemented his legacy by doing play-by-play on the radio...
MORE STORIES >>
MLB News

Delivered to your inbox

You'll also receive Yardbarker's daily Top 10, featuring the best sports stories from around the web. Customize your newsletter to get articles on your favorite sports and teams. And the best part? It's free!