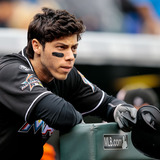 This week in baseball blogs… Athletics Nation argues that this winter's top free agents need to lower their asking prices. Big Three Sports writes about the effects that a home park change will have on new Brewer Christian Yelich. Jays From the Couch wants Toronto to sign Lance Lynn. Astros County has an interesting idea for Houston's rotation. Musings Of A Baseball Addict takes...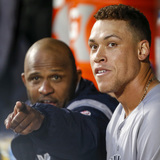 The New York Yankees vastly exceeded expectations in 2017, advancing to Game 7 of the ALCS in what was supposed to be a rebuilding year. That put the Bronx Bombers in the unfamiliar position of popular underdog. But with Giancarlo Stanton now in pinstripes, that's changed.CC Sabathia likes it that way."Last year, we were the team that everybody loved," Sabathia said on MLB Network...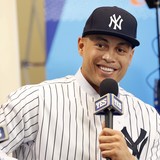 The biggest move of the MLB offseason was made when the New York Yankees landed slugger Giancarlo Stanton. Fred Wilpon, owner of the New York Mets, was reportedly quite displeased when that happened.Mike Puma of the New York Post cited a person close to Wilpon, saying "Fred is pissed every time the Yankees make a move.""At issue is the Yankees' willingness to take on huge contracts...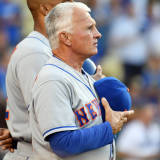 The New York Mets could be in for some serious upheaval after the 2017 season.Mets general manager Sandy Alderson's contract is up at the end of the season, and in light of the team's struggles, Mike Puma of the New York Post speculates that he might choose to retire at season's end — perhaps with a nudge from owner Fred Wilpon.The same goes for manager Terry Collins, who is 68 years...
We were very good this year. We came out to Citi Field in increasing numbers and spent our hard-earned money on $10 cans of Budweiser and $6 hot dogs. We boosted TV ratings on SNY and purchased every playoff round's unique $30 t-shirt. Yet instead of getting the speedy leadoff hitter (Denard Span or Dexter Fowler) or run producer (Yoenis Cespedes or Justin Upton) the fan base...
Frederick "Fred" Flinstone is a caveman; he is married to Wilma and has a daughter named Pebbles. Flinstone lives in the prehistoric town of Bedrock and has a pet dinosaur named, Dino. Fred Wilpon is a Real Estate Developer; he is married and has a son and daughter. Wilpon was born in Brooklyn and is proud of the fact that he was "instrumental in bringing baseball back to Brooklyn...
New York Mets principal owner Fred Wilpon said his family is finally past their financial debt problems and that general manager Sandy Alderson has the financial flexibility to make major free-agent signings in upcoming offseasons. Reasons for improved financial stability is the result of the rebound of real estate, his primary business, as well as stock-market gains and SNY, in...
YOU BET YOUR LIFE
The New York Mets owners are still reeling from the $162 million in losses they suffered in the Bernie Madoff scandal and, according to The New York Post, are betting that a casino built next to Citi Field would generate enough cash to recoup some of their money from the Ponzi-scheme mess. Fred Wilpon and Saul Katz — who have been pretty stingy with signing ballplayers over the...
The minor league players have left the clubhouses and the major league season is heading towards the playoffs. There's plenty of coverage here from the other writers regarding what will go on in October, so I'm going to move down to the end of the dugout and revisit a subject I wrote in length about on my old blog. It's important for every fan to fully understand the current financial...
So it's finally over. Mets owner Fred "Wimpy" Wilpon will gladly pay Tuesday if you give him a hamburger today. But in this case "Tuesday" is three years from now and "hamburger" is the big business known as the New York Mets. The Madoff clawback suit is settled with the Mets on the hook for $162 million but with the money not payable until three years from now. And if that wasn...
MORE STORIES >>
Mets News

Delivered to your inbox

You'll also receive Yardbarker's daily Top 10, featuring the best sports stories from around the web. Customize your newsletter to get articles on your favorite sports and teams. And the best part? It's free!