We've updated our Privacy Policy.
By continuing to use this site, you are agreeing to the new Privacy Policy.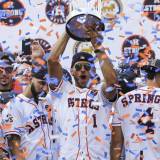 What's better than winning the World Series? Winning it on multiple occasions in a row — and that's what the Houston Astros are going to be going for this season. If you're an Astros fan and you're reading this, then the good news for you is that they are well-equipped to make a serious run at repeating as World Series champions. While other contenders have made big offseason acquisitions...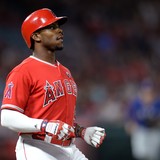 Justin Upton is no fan of the current MLB free agent market trend.This offseason, several top free agents have gone far into the winter without finding a home. All the while, teams are getting cheaper. And while one could argue that teams are also getting smarter, there's more to it than that. All MLB teams have money. Especially in the modern day, where last season's profit would...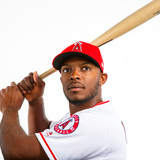 Justin Upton signed a five-year deal to return to the Los Angeles Angels early on in the winter, but even he wasn't immune to the suspect free agent market.In an in-depth interview with Pedro Moura of The Athletic that ran Thursday, the four-time All-Star outfielder discussed his bizarre free agency experience."Every team wants you at their price," he said. "I will say this, and...
LIKE WHAT YOU SEE?
GET THE DAILY NEWSLETTER: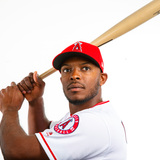 There's no doubt that MLB teams have become increasingly reliant on Sabermetrics in the 21st Century. According to Justin Upton, it's changed how teams view players.In an interview with Pedro Moura of The Athletic (H/T Bill Baer, Hardball Talk), the Los Angeles Angels outfielder spoke about how teams see players, drawing a direct line to Sabermetrics."Teams don't value players as...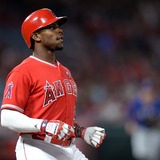 The Los Angeles Angels want to keep outfielder Justin Upton, and they may have to get creative with his contract to do it.Upton — who has four years and $88.5 million left on his contract, but an opt-out he can exercise after the World Series — could renegotiate his contract with the Angels, according to Jeff Fletcher of the Orange County Register.Angels GM Billy Eppler said Friday...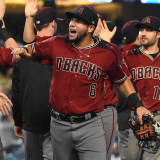 Welcome to this week's edition of Three Up, Three Down — your weekly catch-up of the three best highlights (and lowlights) from around the league. We're here for all of the cheers and the jeers, because it's baseball. You can't have a winner without someone losing along the way.Up: The Diamondbacks are scorching hotHey look, an NL West team has gone on a very long win streak and...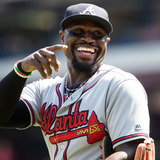 The Los Angeles Angels are certainly going full speed ahead in 2017. On the same day that they acquired Justin Upton, the Halos have traded for Atlanta Braves second baseman Brandon Phillips. Phillips is certainly not the player that he was during his prime. Still, he represents a fairly significant upgrade for the Angels at the keystone.Los Angeles' second basemen have been among...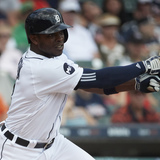 In the thick of a crowded American League Wild Card race, the Los Angeles Angels are getting aggressive. They are reportedly close to acquiring Justin Upton from the Detroit Tigers. Jerry Crasnick of ESPN added that the medical issues are the only things that have to be finalized.Joel Sherman of the New York Post reported that Grayson Long, cash, and a player to be named later will...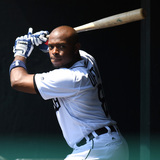 The Detroit Tigers have been looking to deal Justin Upton, and it appears they have found a suitor.Ken Rosenthal of The Athletic reported on Thursday that the Tigers are close to a deal that would send Upton to the Los Angeles Angels, who are willing to trade for the outfielder even though he can potentially opt out of his contract after the season. It's unclear if Upton plans to...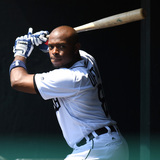 The Detroit Tigers have given consideration to cleaning house, and the San Francisco Giants have interest in one of their players.MLB Network's Jon Morosi says the Giants are interested in Justin Upton, whom the Tigers are considering trading. As Morosi says, the issue is that Upton has an opt-out clause he could exercise after the season. Upton signed a six-year, $132.75 million...
MORE STORIES >>
Angels News

Delivered to your inbox

You'll also receive Yardbarker's daily Top 10, featuring the best sports stories from around the web. Customize your newsletter to get articles on your favorite sports and teams. And the best part? It's free!