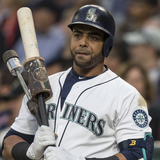 Defining a player's value is more nuanced than simply checking the box score, but there's one position in baseball that is a bit easier to judge. I'm talking, of course, of the designated hitter.The expectations are laid out pretty clearly in the position's title: hit, hit and hit some more.Today, there are some formidable specialists in the bat-swinging game who inhabit the American...
Kendrys Morales spoke after hitting three home runs against the Orioles about his approach at the plate and the importance of a hard-fought win against a division rival.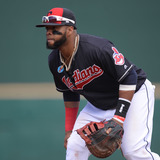 The Cleveland Indians are hoping to say "Oye Como Va" to one of their most important hitters before he becomes a free agent.Jon Heyman of FanRag Sports reports on Thursday that the Indians are hoping to extend slugger Carlos Santana, who is in the final year of his contract.The soon-to-be 31-year-old batted .259/.366/.498 with 34 home runs and 87 RBIs (both career-highs) for the...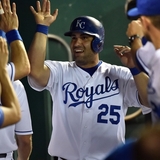 Kendrys Morales talks about joining the Toronto Blue Jays and why he thinks his production will increase this season.
Irfaan Gaffar caught up with J.A. Happ, who's excited about the new bullpen additions, having Kendrys Morales on his side instead of facing him, and about taking part for the U.S. at the World Baseball Classic.
Blue Jays radio voice Mike Wilner discusses what went wrong in the Edwin negotiations, and why he believes they had to jump on Kendrys Morales as quick as they did.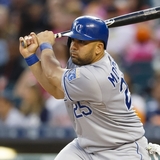 On Friday, news broke that the Blue Jays signed Kendrys Morales for three years and $33 million. Morales is clearly a quality hitter, but he can't really do anything else, so Dave thought it was a bit of an overpay. Okay! Keep that in mind. On Saturday, the Mariners traded for Danny Valencia. Kendrys Morales is 33. Danny Valencia is 32. Valencia is projected for a salary of $5.3...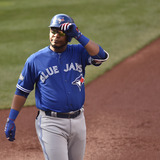 Despite the addition of Kendrys Morales, the Toronto Blue Jays are still keeping one eye on the Edwin Encarnacion situation. Encarnacion's agent, Paul Kinzer, told TSN's Rick Westhead that he was still in contact with the Blue Jays, and that he believed his client could handle first base. A day after the Blue Jays signed DH Kendrys Morales, Edwin Encarnacion's agent confirms...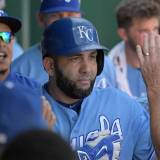 The Toronto Blue Jays are working to make sure their lineup is still strong in 2017. According to FOX Sports's Ken Rosenthal, the Blue Jays have agreed to terms with designated hitter Kendrys Morales on a three-year deal. Sources: Kendrys Morales to #BlueJays, three years, $33M, pending physical. First reported: @DfineNrmLC. — Ken Rosenthal (@Ken_Rosenthal) November 11, 2016...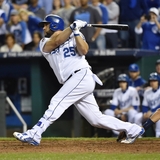 ST. LOUIS -- Kansas City Royals manager Ned Yost is willing to do whatever it takes to keep the scalding-hot bat of Kendrys Morales in the starting lineup.Proof of that came Wednesday night in St. Louis, when Morales started in right field, the first time in eight years he opened a game as an outfielder. Usually a designated hitter, Morales handled four chances flawlessly, including...
MORE STORIES >>
Blue Jays News

Delivered to your inbox

You'll also receive Yardbarker's daily Top 10, featuring the best sports stories from around the web. Customize your newsletter to get articles on your favorite sports and teams. And the best part? It's free!