PEORIA, Ariz. — In an alternate universe, the Yankees bend and Robinson Cano bends and maybe — just maybe — they meet in the middle of the 10 years he was demanding and the seven years the team was willing to consider, and rather than leave, he stays after the 2013 season. The Yankees then...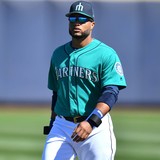 The Seattle Mariners got good news on Robinson Cano's hamstring injury Monday.Cano will reportedly miss no more than two to three days with a minor hamstring issue, which should not endanger his status for the start of the regular season. Given Cano was bothered by a quad injury last year, this is good news. Barring any unexpected setbacks, he should be back for Opening Day. That...
An MRI on Mariners second baseman Robinson Cano on Monday revealed a Grade 1 strain of his left hamstring, and it will keep him out of action for the next five to seven days.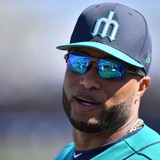 The latest updates on some injury situations around the game… Minor left hamstring tightness forced Robinson Cano out during the second inning of today's Mariners/Reds game, and the second baseman will receive an MRI tomorrow.  Cano told reporters (including the Seattle Times' Ryan Divish) that he doesn't believe the injury is serious, comparing it a hamstring issue from last season...
Robinson Cano was removed from the Mariners game against the Reds in the top of the second inning on Sunday.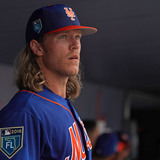 Noah Syndergaard is taking his alter-ego to a whole new level.The New York Mets right-hander now has his own signature bat called "Thor's Hammer," equipment manufacturing company SSK Baseball USA announced in an Instagram post on Friday. The company has also produced signature items for other prominent MLB endorsers such as Robinson Cano of the Seattle Mariners and Javier Baez of...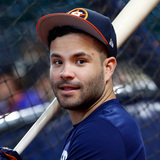 To be among the top second basemen in today's game requires being adept at more than just one or two facets of the game. You cannot just get on base regularly or steal a ton of bases. At the same time, it takes more than just elite glove work or the ability to hit the ball over the fence habitually. Today's top-tier second sackers bring a lot to the table, and many do the heaviest...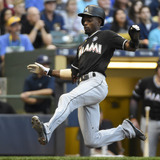 Dee Gordon is headed for a new team and a new position.Gordon was traded from Miami to Seattle on Thursday in exchange for three minor leaguers. The Mariners also acquired $1 million in international pool money as part of the deal, which they could use to entice Shohei Ohtani to sign with them.Upon being traded, Gordon shared the following image and caption on Twitter and Instagram...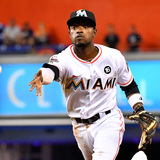 Let the firesale commence. With rumors swirling about that the new Miami Marlins ownership group is set to cut a ton of payroll, the first shoe has apparently dropped.No. It's not Giancarlo Stanton. Instead, The Athletic's Ken Rosenthal is reporting that Miami has traded two-time All-Star infielder Dee Gordon to the Seattle Mariners. Gordon, 29, hit a robust .308 with an NL-best...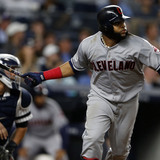 The Seattle Mariners could be adding another big bat this offseason.Jon Morosi of MLB Network reported on Monday that the Mariners have interest in Cleveland Indians free agent slugger Carlos Santana. Morosi does add however that the two sides have yet to engage in any substantial talks. Santana, 31, clubbed 23 home runs and 79 RBIs on a .259/.363/.455 slash line last season while...
MORE STORIES >>
Mariners News

Delivered to your inbox

You'll also receive Yardbarker's daily Top 10, featuring the best sports stories from around the web. Customize your newsletter to get articles on your favorite sports and teams. And the best part? It's free!