SCOTTSDALE, Ariz. — When you think of the newest addition to the Arizona Diamondbacks outfield, Steven Souza Jr., his power probably comes to mind first. But when he was acquired from the Tampa Bay Rays on February 20, the D-backs knew they were getting more than just a power bat. Souza Jr. is also regarded as a great defender. "Early on in my career, I think I was labeled as an...
Steven Souza Jr. made his impact felt in a huge way for the D-backs on Thursday afternoon.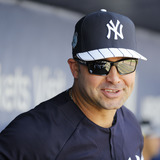 Although the always-energetic Nick Swisher never made it back to the majors after signing a minors pact with the Yankees in 2016, he'll end up contributing to the team in a different way. Mark Feinsand of MLB.com writes in the second half of a piece for MLB.com. "Swish" will now serve as a special advisor to GM Brian Cashman. Though the terms of that job are typically pretty broad...
As the Arizona Diamondbacks began their first week of full-team spring training workouts, the players had been optimistic of a reunion with their former teammate J.D. Martinez. Probably a combination of coincidence and hopefulness, the locker positioned between numbers 27 and 30 was left empty in the Salt Rivers clubhouse. Martinez, of course, wore number 28 for the Dbacks last season...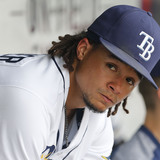 The recent string of subtractions by the Rays — Jake Odorizzi, Corey Dickersonand Steven Souza have all been moved in the past five days — has fans of other clubs hoping for a full rebuild and, thus, trades of Chris Archer, Alex Colome and/or Kevin Kiermaier. However, Tampa Bay GM Erik Neander and senior vice president of baseball operations Chaim Bloom both strongly suggested that...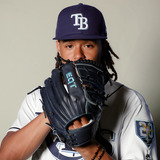 The Tampa Bay Rays are expected to keep Kevin Kiermaier and Chris Archer despite recently removing familiar names from their roster.Over the weekend, the Rays made moves that cleared a couple of the team's higher-paid players from the roster. On Saturday, outfielder Corey Dickerson was designated for assignment following a trade for CJ Cron. The same night, starting pitcher Jake...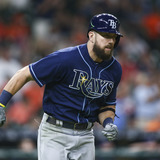 J.D. Martinez is now signed with the Boston Red Sox, so the Arizona Diamondbacks are looking elsewhere to strengthen the outfield. In a three-team trade with the Tampa Bay Rays and New York Yankees, Arizona has reportedly acquired outfielder Steven Souza. The Yankees also gave up prospects Nick Solak (Rays) and Tyler Widener (Diamondbacks) in the deal.Souza is coming off of a career...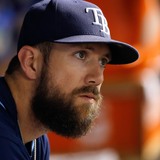 Tampa Bay Rays outfielder Steven Souza Jr. is leading the "Edgar Martinez for the Hall of Fame" campaign.The Rays outfielder sent a funny tweet in response to Tampa Bay Times reporter Marc Topkin's Hall of Fame ballot. Topkin posted his Hall of Fame ballot on Tuesday, a day ahead of Wednesday's impending announcement of the 2018 Hall of Fame class.On his ballot, Topkin voted for...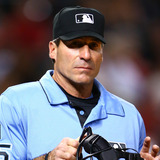 Welcome to this week's edition of Three Up, Three Down — your weekly catch-up of the three best highlights (and lowlights) from around the league. We're here for all of the cheers and the jeers, because it's baseball. You can't have a winner without someone losing along the way.This week we have the game's biggest rivals going in opposite directions in the American League East, All...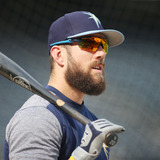 Tampa Bay Rays outfielder Steven Souza Jr. has struck out 97 times this season, which is the sixth-highest total in the American League. But if you're going to call him out about it on social media, you better be ready for a response.A fan who tweeted at Souza on Wednesday accusing him of "swinging at everything" was surprised when Souza fired back. It's so much easier to heckle...
MORE STORIES >>
Diamondbacks News

Delivered to your inbox

You'll also receive Yardbarker's daily Top 10, featuring the best sports stories from around the web. Customize your newsletter to get articles on your favorite sports and teams. And the best part? It's free!