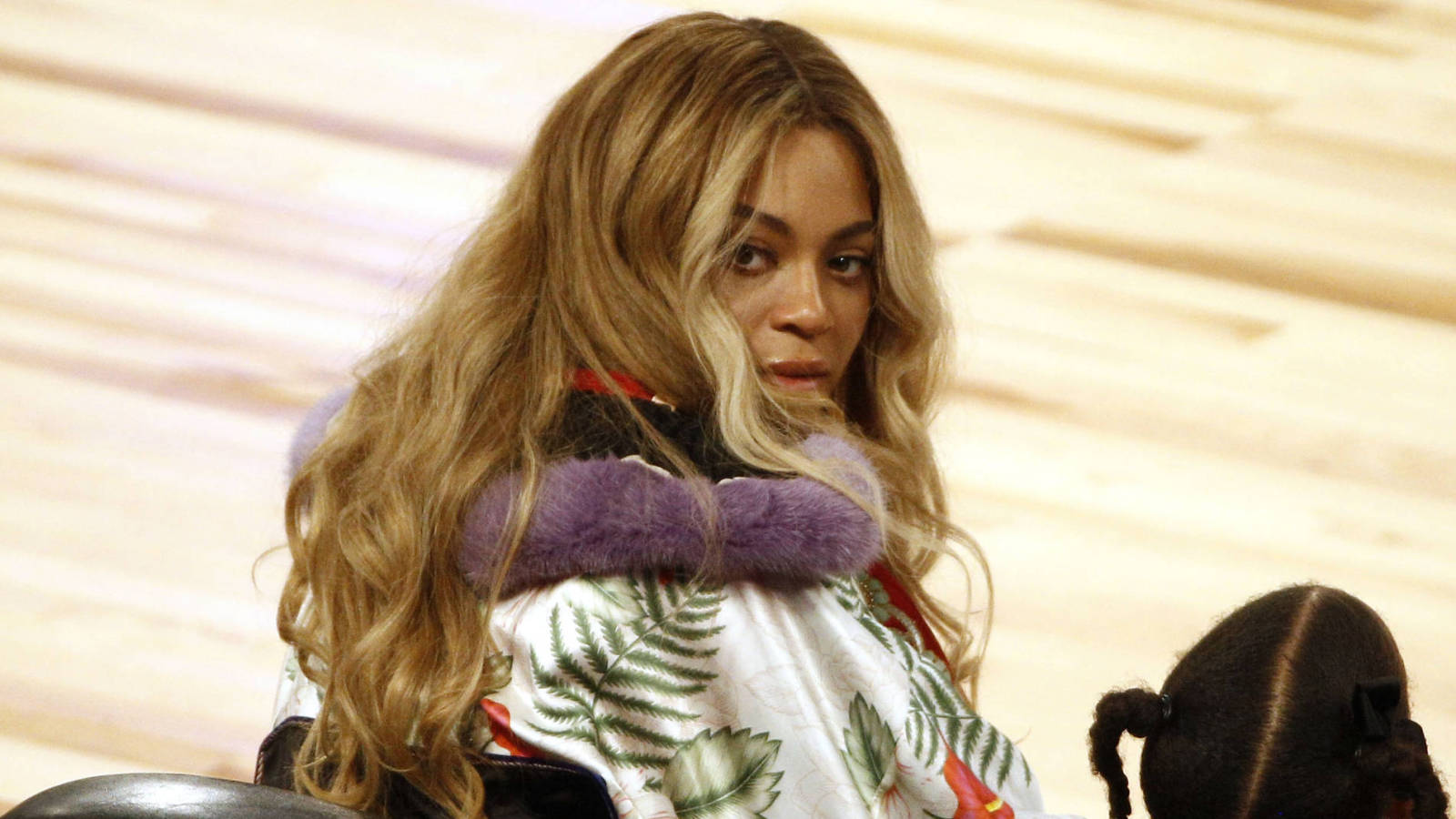 Feb 19, 2017; New Orleans, LA, USA; Beyonce sits court side in the 2017 NBA All-Star Game at Smoothie King Center.
Derick E. Hingle-USA TODAY Sports
Houston native and world-famous pop star Beyonce is reportedly looking into buying a stake in the Houston Rockets.
Scott Shoshnick of Bloomberg reports Beyonce "is mulling an investment in the National Basketball Association's Rockets, according to people familiar with the matter."
Not surprisingly, the Rockets, Beyonce's publicist, her representatives at Sony Music and a spokesperson for her husband, Jay-Z have all opted not to comment on this report. Jay-Z once held a minority stake in the Brooklyn Nets, and many other famous people have done similar things in various professional sports leagues.
Owner Les Alexander, who purchased the team for $85 million back in 1993, shocked the NBA at large when he put his team up for sale a couple of weeks back.
There have been reports that Yao Ming was trying to get investors together to buy the team, but he shot those reports down. Another former player, Dikembe Motombo, is also said to be looking into this venture.
Whenever the sale is finalized, we fully expect to be blown away by the final numbers, which Shoshnick reports could exceed $2 billion.
MORE FROM YARDBARKER:
QUIZ: Name every member of the back-to-back NBA Champion Houston Rockets
The Houston Rockets won back-to-back NBA titles during the 1993-94 and 1994-95 seasons (and between the two Chicago Bulls three-peats). Can you name all 22 players from those rosters?
MORE FROM YARDBARKER
Rockets News

Delivered to your inbox

You'll also receive Yardbarker's daily Top 10, featuring the best sports stories from around the web. Customize your newsletter to get articles on your favorite sports and teams. And the best part? It's free!