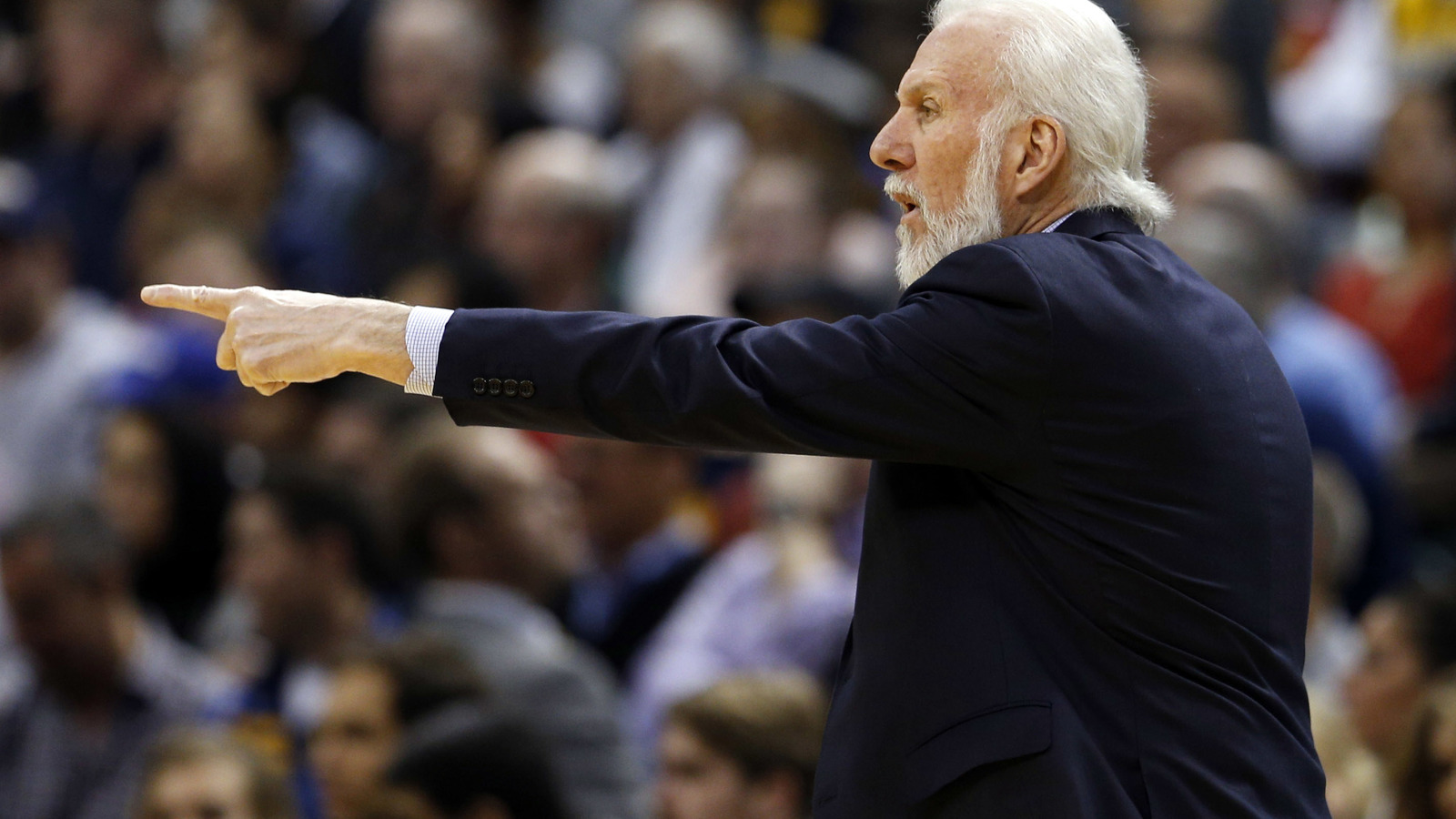 Brian Spurlock-USA TODAY Sports
Spurs head coach Gregg Popovich has never been one to shy away from voicing his opinion, whether it's about his team's performance on the court or the officiating during games.
That was on full display during Friday night's game against the Thunder, when Popovich gave the officials a piece of his mind. It happened in the third quarter, when Andre Roberson appeared to deflect the ball out of bounds, but the refs instead gave the ball to the Thunder, resulting in a turnover. The bad call went against the Spurs, and Pop was furious, so he pointed at all three officials, covered his eyes and gave them a piece of his mind.
"All three of you…1,2,3, you're all f—ing blind!" Popovich appeared to say.
Even at 68 years of age, Pop still hasn't lost his passion for coaching.
MORE FROM YARDBARKER:
QUIZ: Name every player drafted in the second round of the NBA Draft to make an All-Star team
Since the start of the lottery era in 1985, 20 different players drafted in the second round of the NBA Draft have made at least one All-Star team. How many can you name? Clue given is the year the player was drafted and the team who drafted him.
MORE FROM YARDBARKER
Spurs News

Delivered to your inbox

You'll also receive Yardbarker's daily Top 10, featuring the best sports stories from around the web. Customize your newsletter to get articles on your favorite sports and teams. And the best part? It's free!