Al-Farouq Aminu and Maurice Harkless supplied the Trail Blazers with the fuel they needed to get past Cleveland With LeBron James fully focused and both teams vying for playoff positioning, the Portland Trail Blazers outlasted the Cleveland Cavaliers to expand their winning streak to 11 straight games. James netted 35 points, but it wasn't enough to topple a Portland attack firing...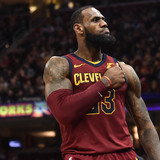 If you're an NBA free agent next summer, your hopes of a lucrative deal like we've seen over the past two offseasons have just been altered by the league's new financial reality. Bobby Marks and Brian Windhorst produced an excellent piece this week breaking down the looming cap crunch NBA teams will be facing this summer and how it will impact upcoming free agents. The article does...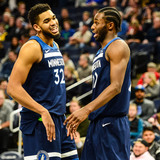 Before he signed with the Trail Blazers as a free agent in 2015, veteran forward Al-Farouq Aminu had converted just 28.6% of his career three-point attempts. However, he knew he'd be counted on to improve his outside shot after signing a lucrative four-year deal with Portland, and he has delivered so far. Aminu has made 36.1% of his threes during his time with the Blazers, including...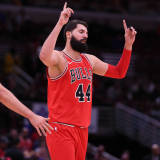 Nikola Mirotic has thrived since returning to action, posting 19.5 points and 5.8 rebounds per contest while shooting 57.1 percent from the field. Since Mirotic's debut this season, a Bulls team that won three of its first 23 games has gone 4-0, and the franchise recognizes the power forward's value. "He does a lot of little things that don't show up in the box score," coach Fred...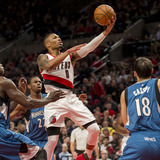 Throughout the offseason, we'll be counting down the Top 50 players in the NBA from 50 to 1. Who will just miss the cut? Which names do you expect to see? Regardless, you'll be able to find them all right here.Why He's Great: There's the obvious: he just scored a fairly efficient 27 points per game. That's pretty rare. Having a player like that virtually guarantees a playoff appearance...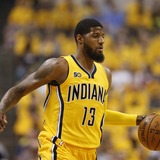 CJ McCollum is trying to pre-order his tickets to the PG-13 movie.The Portland Trail Blazers guard held a Twitter Q&A on Thursday due to his flight being delayed and was asked who he would like to see the team pursue in the offseason. McCollum replied simply by tagging the handle of Pacers star Paul George. The Pacers and the Blazers were both swept in the first round, and the...
Al-Farouq Aminu talks about changing positions for the 2016-17 season
Al-Farouq Aminu: 2015-16 season by the numbers
Portland small forward Al-Farouq Aminu explains why the Trail Blazers had such great team chemistry this season.
Al Farouq Aminu discusses his career-high night in Game 4
MORE STORIES >>
Trail Blazers News

Delivered to your inbox

You'll also receive Yardbarker's daily Top 10, featuring the best sports stories from around the web. Customize your newsletter to get articles on your favorite sports and teams. And the best part? It's free!