We've updated our Privacy Policy.
By continuing to use this site, you are agreeing to the new Privacy Policy.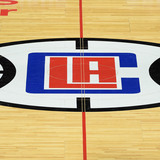 Bruce Bowen is taking his broadcasting talents to the City of Angels.According to Brad Turner of the Los Angeles Times on Thursday, the LA Clippers have hired Bowen as a television game analyst. He replaces Michael Smith, who had worked as the team's TV color commentator for 19 years. The 46-year-old Bowen, who played 13 seasons in the NBA, winning three championships, and earning...
By Larry Brown Bruce Bowen retired from the NBA after the 2009 season, but he's still making sacrifices for his old team six years later. Bowen granted the San Antonio Spurs permission to un-retire his No. 12 jersey so that new free agent acquisition LaMarcus Aldridge could wear it. "You want LaMarcus to feel part of the family," Bowen told the San Antonio Express-News. "If I...
Team U.S.A. walked off the court with the gold medal at the 2014 FIBA World Cup, thus securing a spot for the U.S. in the 2016 Rio Olympic Games. It was a moment the players would never forget as they represented their country with pride and once again proved the best basketball is played in […]
LIKE WHAT YOU SEE?
GET THE DAILY NEWSLETTER:
The NBA season entered its last week Sunday and the San Antonio Spurs find themselves in a familiar spot, near the top of the standings.  But the way they've done it hasn't been in typical Spurs style.  Their offensive is SUPER efficient and I'm not sure there's a team that likes playing with one another more.  However, as has been chronicled over the season, they're just not the...
This Wednesday night, former San Antonio Spurs' defensive standout Bruce Bowen will have his jersey retired. Truly an honor for Bowen as he will join David Robinson, George Gervin, Avery Johnson, Sean Elliott, James Silas, and Johnny Moore as the only players in Spurs history to have his jersey hanging from the rafters at the AT&T Center. (photo via Spurs' Andrew Monaco) Bowen...
Former San Antonio Spurs forward Bruce Bowen has been making some significant additions to his trophy case over the past few months.He was recently inducted into the Cal State-Fullerton Hall of Fame, will have his jersey retired by the Spurs next month and over the weekend he joined San Antonio's elite in the field of sports by being inducted with he 2012 class into the San Antonio...
4. Bruce Bowen. Bruce should probably be categorized under "Top Celtics Who Kind Of Were", because he was with Boston for 2 seasons. He's on this list is because, while The Celtics may have had THAT Bruce Bowen, they really could have used the evolved version of Bowen. The one that we all remember. Bowen was born in Merced, California and suffered through a tough childhood. Bruce...
Via CelticsBlog:A source (preferring to remain unnamed) has indicated a serious flirtation between Bruce Bowen and the Boston Celtics. This may have something to do with the Marquis Daniels delay but it wouldn't be an either/or thing. Boston would like to get both of them. The Bucks are trying to trade Bowen before his $4 million contract becomes fully guaranteed (only $2 million...
MORE STORIES >>
Spurs News

Delivered to your inbox

You'll also receive Yardbarker's daily Top 10, featuring the best sports stories from around the web. Customize your newsletter to get articles on your favorite sports and teams. And the best part? It's free!